'Homeland' Ending Planned For Season 8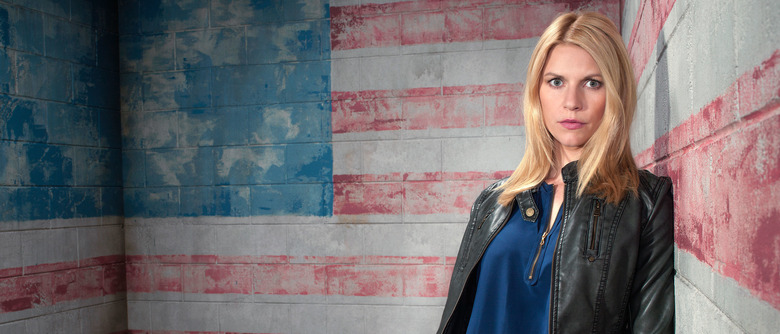 Earlier this Summer it was revealed that the hit Showtime television series Homeland was renewed for three more seasons. While the sixth season won't begin airing until January 2017, we have some news from the Emmy Awards. Apparently, the eight season of Homeland is being plotted as the drama's final chapter. Hit the jump to read more about Homeland ending.
Homeland executive producer/showrunner Alex Gansa was at the Emmy Awards and told Deadline that Homeland season 8 is planned as the end of the story. We don't have an exact quote from Gansa, but the trade website says he is "plotting that as the drama's final chapter, saying that "his team would be writing an ending to the series in Season 8." Although the producer is quick to point out that Showtime holds the ultimate decision on when the series will be over, he will certainly be "done" with the show after the eighth season.
I'm honestly not sure the series has even three more seasons left in it. I was once a big fan of the show, but my excitement is waning. The first season was so smart and vigorous, but the sophomore installment leaned more heavily towards 24. Season three is considered by many to be jump the shark territory, but somehow the show rebounded in the fourth season with Carrie (Claire Danes) taking up a job as station chief in Islamabad, Pakistan. That global setting gave the show a renewed freshness and the writing took things up a few notches. The Berlin-set fifth season of the series added some interesting twists, but now that Carrie is no longer working for the CIA the story was a bit less exciting.
Homeland has filmed seasons in South Africa and Germany. Gansa says that he would love to shoot one of the upcoming seasons in Israel, "ideally the likely final Season 8." The upcoming sixth season will premiere on January 15th, 2017, and will take place several months after the previous season with Carrie having returned to the United States. Living in Brooklyn, she is now working at a foundation whose efforts are to provide aid to Muslims residing in the United States. The season will reportedly take place between the election and inauguration of a new US President.
(Spoilers for the Homeland season 5 finale ahead.) The fifth season ended with Peter Quinn's life hanging in the balance, and we've heard that Rupert Friend has returned although we don't know in what capacity. If it isn't for flashbacks, Quinn will definitely be worse for the wear.