'The Invitation' Team Will Make The Scott Frank-Produced Horror Film 'Breed'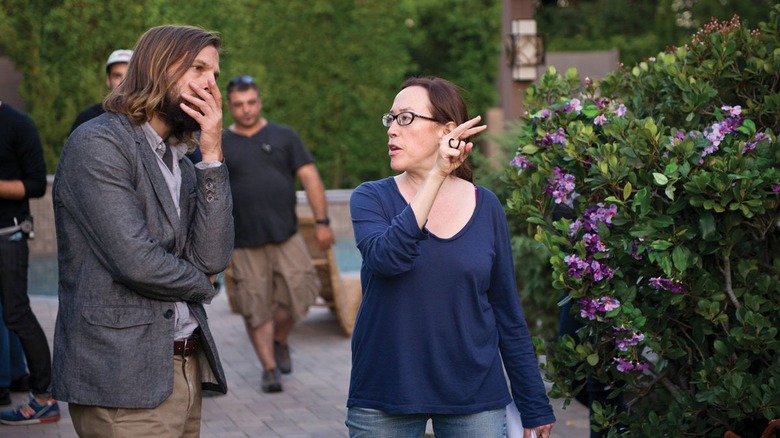 The makers of The Invitation are teaming up with Scott Frank, the Academy Award-nominated writer-director behind The Lookout and A Walk Among the Tombstones. Frank is producing director Karyn Kusama's Breed, which is based on Chase Novack's 2013 horror novel. Phil Hay and Matt Manfredi are writing the adaptation.
Below, learn more about Karyn Kusama's Breed movie.
Frank, who also adapted Get Shorty and Out of Sight, has a new production deal with 20th Century Fox. Breed is their first collaboration under this deal, and according to the press release, it'll hopefully help launch a "focused slate of intelligent, adult genre films in the middle budget range of $20-$30 million."
Kusama's film follows a wealthy New York couple trying to start a family. After they're unable to conceive children, they seek help from a controversial Eastern European fertility clinic. A decade later, side effects begin to take hold of the couple and their twins. Here's full synopsis for Novack's book:
Alex and Leslie Twisden lead charmed lives—fabulous careers, a luxurious home in Manhattan, a passionate marriage. What's missing is a child, and as they try one infertility treatment after another desire becomes obsession. As a last-ditch attempt to make their dream of parenthood a reality, the Twisdens travel to Slovenia, where they undergo a painful procedure that gives them what they've so fervently wanted...but with awful consequences.
Ten years later, coddled and living in a house of secrets, the twins Adam and Alice find themselves locked into their rooms every night, with sounds coming from their parents' bedroom growing more disturbing.
Desperate for answers, the twins set out on a quest to uncover the truth about the man and woman who raised them. What they discover will reveal a threat so terrible that it must be escaped, at any cost.
The synopsis sounds like material Kusama, Phil Hay, and Matt Manfredi would gravitate towards. The trio made an emotional horror movie with The Invitation. That film gets under your skin in the smallest of ways, but it was effective mostly because Kusama, Hay, and Manfredi made you care about the characters, making the scares and stakes more real. With Breed, it sounds like they have an opportunity to make another film that's as much a drama as it is a horror movie. If this adaptation is Kusama's next film, fingers crossed we'll see it sooner than later.