Doctor Strange Will Be Coming To Disney World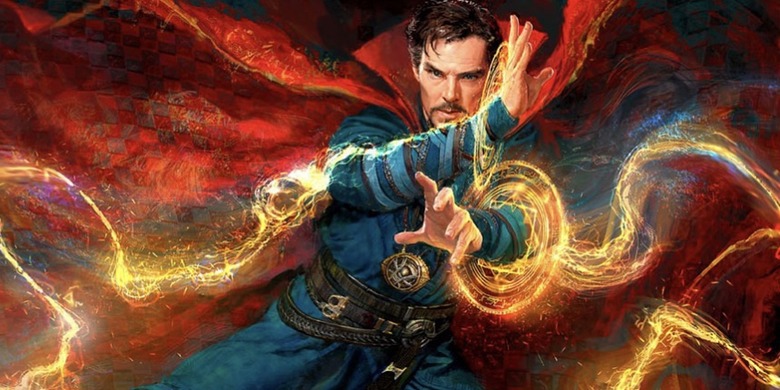 It looks like Doctor Strange will be appearing at Walt Disney World Resort later this Fall. While Universal Studios owns the rights to most Marvel characters west of the Mississippi, Marvel is allowed to have particular characters for a limited time in conjunction with movie promotion (this is how they were able to have Gamora and Starlord from Guardians of the Galaxy appear in the Florida parks). Looks like the Sorcerer Supreme will be making an appearance in Orlando this Fall. Find out more details on the Doctor Strange Disney World plans after the jump.
The tip comes from our friend at Stitch Kingdom who points out this casting notice:
.@WaltDisneyWorld casting for #DoctorStrange appearance for limited time in fall. @slashfilm pic.twitter.com/jWRS4LfIgO

— Stitch Kingdom has BUM WORMS (@stitchkingdom) September 16, 2016
The casting notice is seeking male actors to portray Marvel Studios' Doctor Strange for "a limited engagement appearance this fall at Walt Disney World Resort." They are searching for a man who is between 5'11" and 6'2" in height with an athletic build. While the audition is being held at Animal Kingdom park, it is unclear which park the costumed Marvel character would appear. If I were to guess, it would probably be an appearance somewhere at Hollywood Studios.
While Marvel characters have appeared for limited promotions at Disney World, the only costumed character based on a Marvel property that regularly appears in the park is Baymax from Big Hero 6 at EPCOT. Apparently, the Universal Studios contract does not include the characters featured in Marvel's Big Hero 6 comic books.
No word on when you can expect to see the Doctor in the parks, but with the film being released on November 4th, 2016 in the states, I would expect it to be around that time.
Update: After publishing this story, Disney revealed that a Doctor Strange movie preview will be coming to Disney California Adventure presented in 3D with special in-theater effects at the Sunset Showcase Theater in Hollywood Land and Disney's Hollywood Studios as part of the One Man's Dream attraction. Still no word where a costumed Doctor Strange character would be appearing.