'Westworld' Featurette: Our Deepest Fears, Great Passions, And More Get Explored In HBO's New Series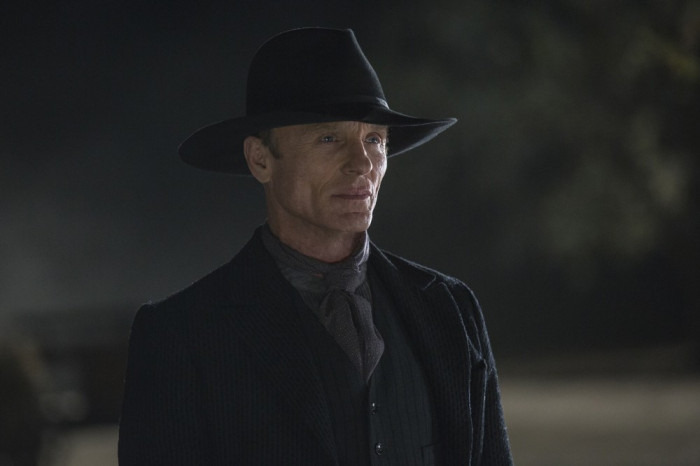 The Westworld pilot is excellent. Co-creators Jonathan Nolan and Lisa Joy gradually introduce their high-tech theme park, which is home to all sorts of thrills and horrors. Most of the exposition expected from a pilot doesn't come into play until episode two, and by that point, you're completely invested in the world and characters, so every piece of information goes down smoothly. At the start of Westworld, the worldbuilding is subtle and transfixing, but the drama is every bit as captivating.
There's so much the pilot gets right. Before it airs next month, HBO has released more materials for their sci-fi series, including a Westworld featurette, some TV spots, and a synopsis for the pilot that teases the future of the season one.
The J.J. Abrams-produced series stars Evan Rachel Wood, James Marsden, Ed Harris, Thandie Newton, Jeffrey Wright, Jimmi Simpson, and Sir Anthony Hopkins. Based on Michael Crichton's 1973 film, Nolan and Joy dive deeper into the vacation of the future, fully exploring the ins and outs of the vacation destination called Westworld, where the desires/customers get to play cowboy among role-playing artificial intelligence (the "hosts").
This first TV captures the often intense and unnerving tone of the series:
And you can see more of Dr. Robert Ford's (Hopkins) unforgiving world in this second commercial:
As for this Westworld featurette, Nolan, Joy, and Abrams provide a little more insight into the series' grander themes and ideas:
For the most part, the series shares little in common with Crichton's film. If you've seen that movie, you know things don't end well for some of the desires, which the trailers have hinted at, but there's far more to Westworld than robots running amok. Ed Harris' The Man in Black, for example, brings an air of mystery to the first two episodes — a pivotal mystery hinted at in the synopsis for the pilot:
As another day of fantasy plays out in Westworld – a vast, remote park where guests pay top dollar to share wild-west adventures with android "hosts" – top programmer Bernard Lowe (Jeffrey Wright) alerts park founder Dr. Robert Ford (Anthony Hopkins) about incidents of aberrant behavior cropping up in some recently re-coded hosts. Meanwhile, in the Westworld town of Sweetwater, a rancher's daughter named Dolores (Evan Rachel Wood) encounters a gunslinger named Teddy (James Marsden) in the street – but their predictable narrative is upended by the appearance of a ruthless Man in Black (Ed Harris) and, later, by a supporting host's unscripted encounter with an artifact of the outside world.
It's not worth revealing the Man in Black's motivations, but one thing is for sure, "ruthless" is the right word for Harris' nihilistic character. Westworld is brutal at times, and not just when it comes to the violence. Nolan describes the show as a western and sci-fi mashup in the above featurette, but there are also shades of horror, and the drama is the highlight of the series. A part of Westworld's strength is how upsetting it is at times. Right from the start, it's impressive how much Nolan, Joy, and the actors make you care about the hosts. Their suffering, joy, and questions always feel real. Westworld is a cool, thoughtful piece of science-fiction and a sweeping Western, but it's also, based on what I've seen, a potentially great drama.
Westworld premieres on HBO on October 2nd at 9 pm ET/PT.