'Rogue One: A Star Wars Story': Michael Giacchino Replaces Alexandre Desplat As Composer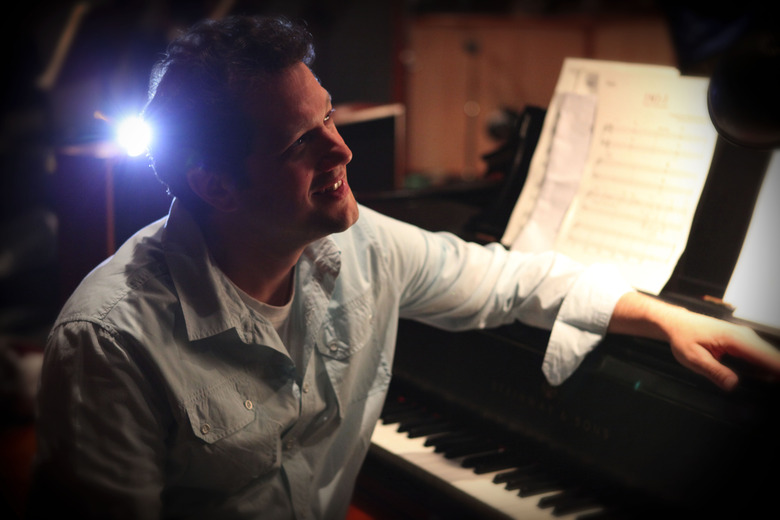 Rogue One: A Star Wars Story is making a last-minute switch. Michael Giacchino has just been set to score the movie, replacing the previously announced Alexandre Desplat. The reason for the change? Blame those much-talked-about reshoots. 
Last year, we heard that Desplat would be scoring Rogue One, making him the first composer besides John Williams to do a Star Wars movie. Desplat seemed like an exciting choice. He'd won an Oscar in 2015 for The Grand Budapest Hotel, after being nominated seven other times. His other work includes Argo, The King's Speech, Fantastic Mr. Fox, and Harry Potter and the Deathly Hallows (both parts).
However, The Hollywood Reporter writes today that Desplat was forced out of Rogue One by scheduling conflicts caused by the reshoots. The additional photography pushed back the timetable, and as a result Desplat was no longer available. So Disney and Lucasfilm turned instead to Giacchino, who's worked with the Mouse House many times before and even won an Academy Award for Pixar's Up.
Giacchino has also worked on the Pixar movies The Incredibles, Ratatouille, Cars 2, and Inside Out; the Disney Animation film Zootopia; the Disney live-action adventures John Carter and Tomorrowland; and the upcoming Marvel movie Doctor Strange. With Rogue One, he'll have worked on all four of Disney's major movie divisions. His non-Disney credits include Mission: Impossible – Ghost Protocol, Jurassic World, and all three of the Kelvin timeline Star Trek movies.
The Rogue One reshoots have had Star Wars fans worried, and though it's too soon to say how the movie turned out after all that fuss, the Giacchino news seems both encouraging and worrying. On the one hand, a Star Wars score by Giacchino certainly sounds like something to get excited about; on the other, it suggests the reshoots were more extensive than Disney seems willing to admit.
For Giacchino, though, it's probably a dream come true. The composer is a longtime Star Wars fan who had a cameo as a stormtrooper in The Force Awakens, directed by his friend and frequent collaborator J.J. Abrams. Last year he even wrote an essay explaining how John Williams' original Star Wars score changed his life. "As John and I talked, I realized that he had changed the direction of my life," he wrote. Now Giacchino has a chance to follow in Williams' giant footsteps.
Rogue One arrives December 16.