'Annabelle 2' Teaser Trailer: The Creepy Doll From 'The Conjuring' Returns, Again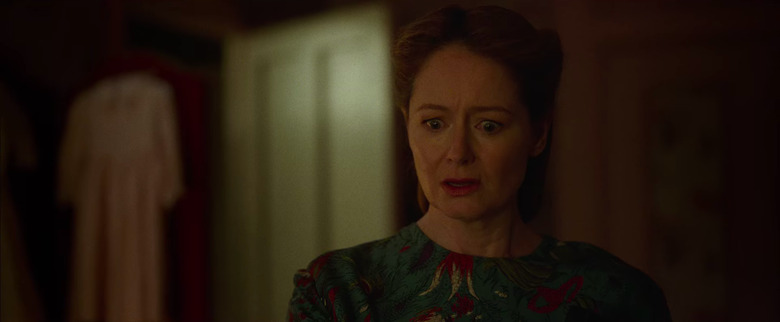 2014's Annabelle was no great shakes, trading the artfully crafted tension and atmosphere of The Conjuring for cheap scares lifted from other, better movies. But it did make a lot of money: $256 million, to be precise, which is all the more impressive when you realize it cost just $6.5 million to make. So of course there was going to be a sequel.
Annabelle 2 is directed by Swedish filmmaker David F. Sandberg, who just made his feature film debut with Lights Out. Miranda Otto, Anthony LaPaglia, and Stephanie Sigman star in the horror sequel, which has just revealed its first promo. Watch the Annabelle 2 teaser trailer below. 
Gary Dauberman, who scripted the first Annabelle, returned to write Annabelle 2. The logline reads as follows:
Several years after the tragic death of their little girl, a dollmaker and his wife welcome a nun and several girls from a shuttered orphanage into their home, soon becoming the target of the dollmaker's possessed creation, Annabelle.
The first Annabelle 2 teaser trailer is fine, I guess. The creepy kid humming to herself, the unnaturally jerky movements, the bone-cracking sound effects — we've seen it all before. But that's not to say Sandberg can't craft a satisfying horror flick out of familiar ingredients. (Especially when he's got the reliably good Miranda Otto in his corner.) Here's hoping for the best from Annabelle 2, since it'd be a shame to waste the perfectly good "haunted doll" premise twice. Maybe it'll even explain why so many people are eager to bring this hideous, obviously sinister doll into their home.
Annabelle 2 also stars Talita Bateman (The 5th Wave), Lulu Wilson (Ouija: Origin of Evil), Philippa Anne Coulthard (After the Dark), Grace Fulton (Badland), Lou Lou Safran (The Choice), and Samara Lee (The Last Witch Hunter). James Wan and Peter Safran produced. It arrives in theaters May 19, 2017.