'Doctor Strange' Featurette: Stephen Strange Discovers His Potential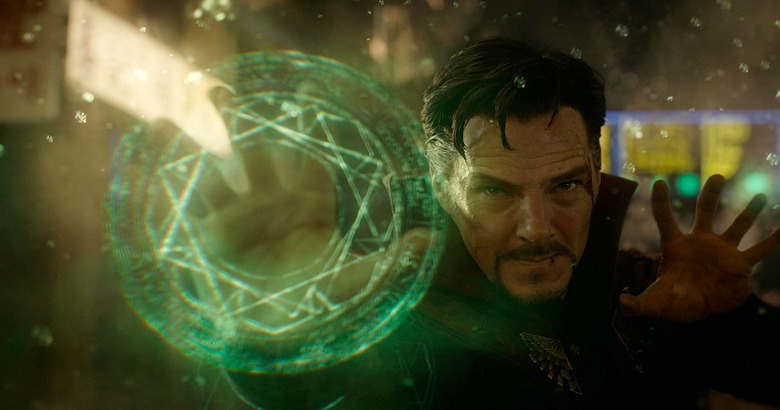 Doctor Strange is likely to be the trippiest film in the Marvel stable. The trailers promise psychedelic visuals from the comic book movie, but what of Stephen Strange's journey? Will director Scott Derrickson's film have enough heart to make Doctor Strange more than a visually engaging experience? We'll see soon enough, but one thing is for certain, star Benedict Cumberbatch is confident Doctor Strange is far more than just delicious eye candy.
Below, watch the Doctor Strange featurette.
The film, which Derrickson co-wrote with frequent collaborator C. Robert Cargill (Sinister), co-stars Rachel McAdams as Christine Palmer, Chiwetel Ejiofor as Mordo, Tilda Swinton as the Ancient One, Michael Stuhlbarg as Nicodemus West, Benedict Wong as Wong, and Mads Mikkelsen plays the big bad of the film, Kaecililius. This featurette serves as an introduction to the character Doctor Strange, most likely aimed more so at people unfamiliar with the Marvel hero.
In this Doctor Strange featurette, Cumberbatch and the cast give an overview of Doctor Stephen Strange's arc:
The worldbuilding and production design all look top notch. Doctor Strange continues to stand out from the herd in the marketing department, and not only because of some of the wild environments we see in the trailer. How Cumberbatch describes the titular character's selflessness — his deep, genuine desire to help people — sounds pivotal to Derrickson's film. Discovering a new world, new abilities, and a new sense of inner strength is expected from nearly every superhero movie, but it looks and sounds like Derrickson and all involved see that discovery as the emotional backbone of Doctor Strange. The spiritual journey in Derrickson's film looks just as entertaining as the reality-bending visuals.
Here's the official synopsis:
From Marvel comes "Doctor Strange," the story of world-famous neurosurgeon Dr. Stephen Strange whose life changes forever after a horrific car accident robs him of the use of his hands. When traditional medicine fails him, he is forced to look for healing, and hope, in an unlikely place—a mysterious enclave known as Kamar-Taj. He quickly learns that this is not just a center for healing but also the front line of a battle against unseen dark forces bent on destroying our reality. Before long Strange—armed with newly acquired magical powers—is forced to choose whether to return to his life of fortune and status or leave it all behind to defend the world as the most powerful sorcerer in existence. Join Strange on his dangerous, mystifying, and totally mind-bending journey when Marvel's "Doctor Strange" opens in U.S. theaters on November 4, 2016.
Doctor Strange opens in theaters November 4th.