Mark Romanek Gambles On 'Septillion To One'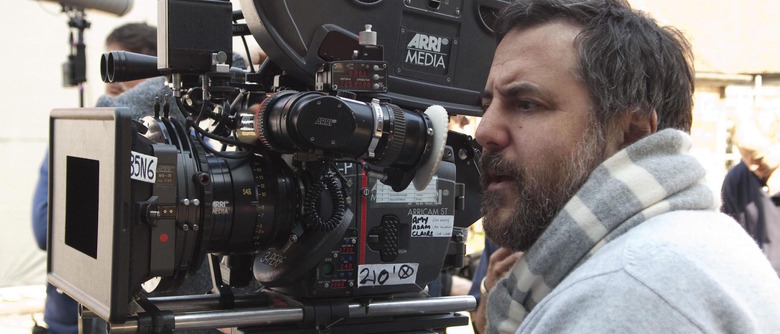 It's been a while since Mark Romanek put out a feature film — six years, to be exact, but it sounds like he could have another one gearing up in the not-too-distant future. The Never Let Me Go director has just been set to helm Septillion to One, a romantic comedy that has been described as "Silver Linings Playbook meets Ocean's 11." If that description rings a bell, it's probably because Alexander Payne was circling this project several months ago. 
Deadline broke news of the Mark Romanek Septillion to One project. The spec script by Adam R. Perlman and Graham Sack follows a former FBI agent who now works for the fraud department of the Texas State Lottery. He takes note of a beautiful and mysterious woman who's somehow managed to hit the jackpot three different times, realizing the odds of such an occurrence are infinitesimally small. A cat-and-mouse game ensues as he begins investigating her, but takes an unexpected turn when the agent begins falling for the suspect.Septillion to One was inspired by the true-life story of Joan Ginther, who won the lottery four times between 1993 and 2010 and collected about $20 million in total. If you're curious to know how she did it, Philly.com ran a three-part story about her a couple years back.
Romanek has tended to take his time between features. His last movie, Never Let Me Go, came out in 2010, and his last movie before that was 2002's One Hour Photo. Which isn't to say he's been slacking the past few years. He's directed music videos for Taylor Swift and Justin Timberlake, episodes of ABC's The Whispers and HBO's Vinyl, and a Locke & Key pilot for Fox. In addition, he's flirted with several different movie projects including Disney's live-action Cinderella, which ultimately wound up with Kenneth Branagh.
No start date or release date has been announced for Septillion to One, but with casting just getting underway, we'd expect this one to move forward sooner rather than later. Gigi Pritzker, Tom McNulty, and Linda McDonough are producing.