Ava DuVernay's 'Wrinkle In Time' Casts Its Lead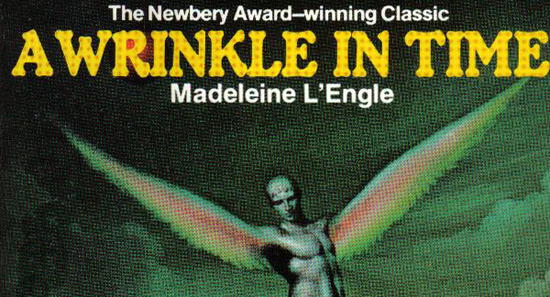 A Wrinkle In Time Meg Murry Casting Revealed: Storm Reid
13-year-old Storm Reid will play the lead role of Meg Murry in the upcoming Disney movie. The story follows a young girl named Meg whose father, a government scientist, has gone missing after working on a mysterious project called a tesseract, otherwise known as a wrinkle in time. The character of Meg is an outcast and oldest child of her family, described as "mathematically brilliant but less than adept at other subjects in school." Academy Award-winning writer Jennifer Lee (Frozen) penned the screenplay adaptation.
Said director Ava DuVernay,"After an extensive search that spanned multiple dimensions, we're overjoyed to welcome Storm Reid to WRINKLE IN TIME as our beloved "Meg." Storm is a tremendously talented young actress who embodies the hopes, dreams and spirit of a character much loved by audiences worldwide for generations. I can't wait to work with Storm as we chronicle Meg's epic quest, alongside Oprah Winfrey, Reese Witherspoon and Mindy Kaling as Mrs. Which, Mrs. Whatsit and Mrs. Who. Tesser well!"
Reid's first theatrical film role was in the Academy Award-winning 12 Years A Slave where she played Emily, and she has also appeared in American Girl: Lea to the Rescue and the 2016 Sundance Film Festival hit Sleight.
Reid joins a cast which includes Oprah Winfrey in the role of Mrs. Which, Reese Witherspoon in the role of Mrs. Whatsit and Mindy Kaling in the role of Mrs. Who. The actors shared the official news on Twitter.
It was a dark and stormy night...I wwondder wwhat Mrs. Whatsit is uupp to? @Rwitherspoon

— Oprah Winfrey (@Oprah) September 13, 2016
. @Oprah Wild nights are my glory! Don't you agree, Mrs. Who? @mindykaling https://t.co/gMMlVSoDcL

— Reese Witherspoon (@ReeseW) September 14, 2016
.@rwitherspoon @oprah I do! And good news! We've found Meg! Hi, @AlwayzStormn! @Disney https://t.co/iOjqjxqktx

— Mindy Kaling (@mindykaling) September 14, 2016
Production on A Wrinkle In Time is scheduled to begin later this year.