Lexi Alexander To Direct 'Crossface' About Wrestler Turned Murderer Chris Benoit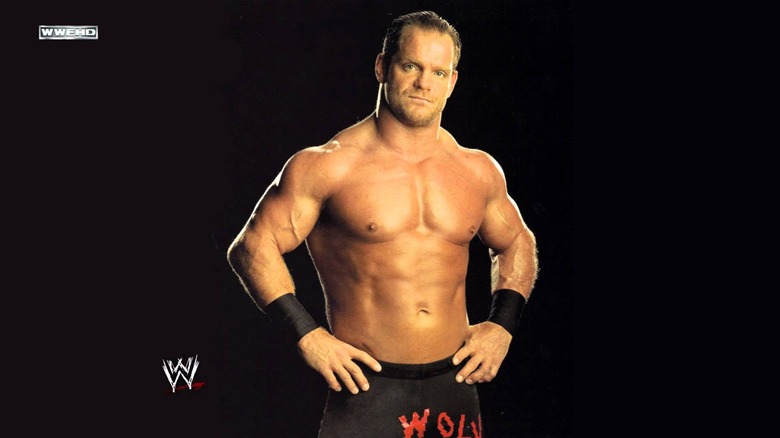 Green Street Hooligans/Punisher: War Zone director Lexi Alexander has signed on to direct a feature film about former professional wrestler Chris Benoit. The biographical thriller will be based on Matthew Randazzo V's book Ring of Hell: The Story of Chris Benoit and the Fall of the Pro Wrestling Industry, and tell the story of the famous WWE (then WWF) pro wrestler who murdered his wife and 7-year-old son and then killed himself.  More details after the jump.
Here is the official book synopsis for Ring of Hell: The Story of Chris Benoit & the Fall of the Pro Wrestling Industry:
In the notoriously crooked and exploitative world of professional wrestling, WWE legend Chris Benoit was supposed to be the exception. Chris was universally recognized as the best pro wrestling had to offer: a decent, humble, and devoted family man loved and admired by all who knew him. Nobody could have predicted the horrific events of June 22-24, 2007 when Chris strangled his wife and seven-year old son before committing suicide. RING OF HELL is the true story of Benoit's journey through the destructive, dysfunctional, and bizarre pro wrestling industry and the catastrophic physical and mental breakdown that led to his grisly end.
The book is available on Amazon. I followed professional wrestling closely for many years and was as shocked as anyone when this tragedy hit national news. I don't think anyone on the outside saw it coming. The title of the film comes from Benoit's famous finishing maneuver the Crippler Crossface.
The film adaptation has been in the works for six years now. First-time feature writer Sarah Coulter worked on the initial drafts of the script with Jake Goldberger (Life of a King) filing the most recent draft. Director Lexi Alexander says it was the material that brought her to the project and back into the world of film:
"I was pretty certain I'd stay in TV rather than returning to the feature world, because the material just seems so much better in TV, especially in drama, but then 'Crossface' came my way. A heartbreaking, true story about the dark side of wrestling...I couldn't say no to that."
I've haven't been a big fan of Alexander's movies, but I have respected her outspoken approach to the modern day politics of the film industry. I'm very interested to see what she does with this story as I followed Chris' career throughout my childhood years. Making a movie based on a real-life tragedy of this type can have a very narrow landing strip, and I hope the movie pays respect to the people who died in this ordeal.