The Stories For 'Black Mirror' Season 3 Have Been Revealed (Spoiler-Free)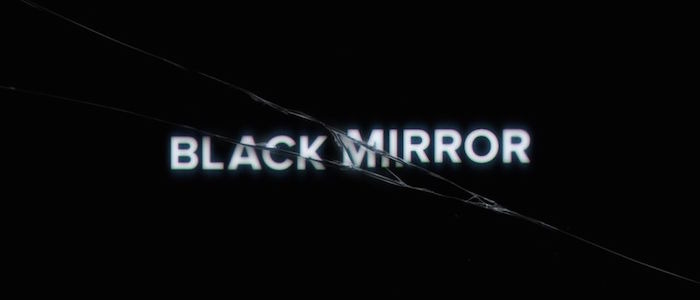 We've been waiting for season three of Black Mirror for quite some time, and we've heard episode titles, filmmakers and cast but we haven't heard much about what kind of stories we can expect from the six new episodes...until now. Hit the jump to find out what the Black Mirror Season 3 episodes will be about.
Black Mirror showrunner Charlie Brooker talked with EW about the plots for the upcoming six episodes of the UK-produced technology thriller anthology series. Brooker teases that the stories have "a slightly wider scope, and it's probably more idiosyncratic than before" with each episode of the upcoming season placing into a different genre.
Black Mirror Season 3 Episode Descriptions
The following episode plot descriptions are spoiler-free:
Nosedive: Directed by Joe Wright, Golden Globe-winner of Atonement, Pride & Prejudice and Hanna, this social satire follows Bryce Dallas Howard as an insecure office worker who "lives in a world in which everyone obsessively ranks and rates every tiny social interaction." Believing she may finally have discovered a way to rank alongside her friend, an elite member of society played by Alice Eve. Brooke teases that it has "a creepy serenity to it and won't be what people expect." Sounds like an interesting premise for a filmmaker like Wright.
Men Against Fire: A military horror-thriller set in a post-war future directed by Jakob Verbruggen (Netflix's House of Cards and VTM's Code 37), this story follows a rookie soldier (Malachi Kirby). Stationed overseas where he is "protecting frightened villagers from an infestation of vicious feral mutants" hoping some new technological advantage might save them. Madeline Brewer plays a fellow soldier named Raiman. Brooke has compared the episode to The Walking Dead and says the story was inspired by how Drones are affecting our war efforts, which maybe makes this the episode I'm least excited about in this batch.
San Junipero: Directed by Owen Harris, a British director responsible for a few episodes of Misfits and BBC's GTA series The Gamechangers, this 1980s coming-of-age drama follows Mackenzie Davis and Gugu Mbatha-Raw as recent arrivals to a California beach town "synonymous with sun, surf, and sex." Not much information to go off of there, but the period setting is interesting for this particular series.
Shut Up and Dance: Described as "a kitchen sink nightmarish thriller," this episode is set in modern day without any sci-fi elements and directed by James Watkins (The Woman In Black, Eden Lake, Bastille Day). The story follows a withdrawn 19-year-old (Alex Lawther) who stumbles into an online trap and is "quickly forced into an uneasy alliance with a shifty man (Jerome Flynn) who are both at the mercy of persons unknown." Hannah Steele from the recent The Night Manager miniseries also stars. Sounds intriguing.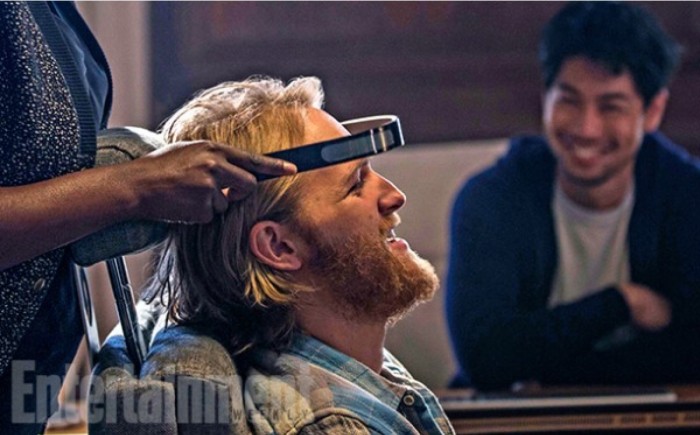 Playtest: Directed by Dan Trachtenberg (10 Cloverfield Lane), the story follows Kurt Russell's son Wyatt Russell as a thrill-seeker who visits Britain, hooks up with a woman (Hannah John-Kamen) and tests the latest in video game technology – "a device as mind-bendingly sophisticated as it is terrifying." Brooke says "this is our Evil Dead 2." With the rise of VR, this seems like a perfect time than any to tell a story like this one. And with Trachtenberg involved, I'll be watching this episode on the day it premieres.
Hated in the Nation: The show's first-ever 90-minute episode is a crime drama inspired by Scandi-Noir thrillers like The Killing and Borgen, starting out as "a stylish standard police procedural, then takes a bizarre turn." Kelly MacDonald plays a police detective, who along with her geeky young sidekick, investigate "a string of grisly murders with a sinister link to social media." Directed by James Hawes, a British filmmaker who has directed episodes of The Bill, Doctor Who, Merlin, Mad Dogs, Penny Dreadful, and Undercover. I'm a big fan of  MacDonald, and the premise sounds interesting, although what might the episode title be a reference to?
The first look at Trachtenberg's Playlist comes thanks to EW, with the other Black Mirror season 3 images revealed previously.
Black Mirror season 3 debuts Oct. 21 on Netflix.