How Warner Bros Is Course Correcting DC's Movie Universe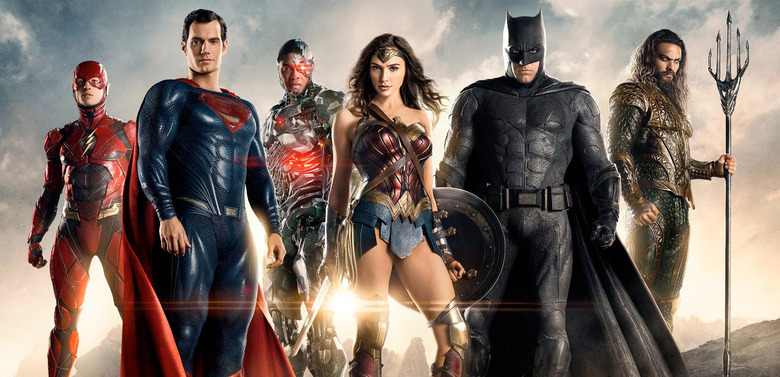 DC Entertainment president Geoff Johns and production executive Jon Berg are finally in charge of the DC Films slate after the disastrous release of release Batman v Superman: Dawn of Justice. The dynamic duo has been tasked with course correcting DC's movie universe. Find out how they're planning on doing it, after the jump.
Following the volatile fan and critical response to Batman v Superman: Dawn of Justice (and Suicide Squad), Johns and Berg have been working to make the upcoming DC movies more hopeful. Johns admits to The Wall Street Journal that Warner Bros was not approaching the characters and franchises like the comics, which was a problem:
"Mistakenly in the past I think the studio has said, 'Oh, DC films are gritty and dark and that's what makes them different.' That couldn't be more wrong. It's a hopeful and optimistic view of life. Even Batman has a glimmer of that in him. If he didn't think he'd make tomorrow better, he'd stop."
The comic writer turned movie executive later adds: "We're trying to take a really hard look at everything to make sure we stay true to the characters and tell stories that celebrate them."
All of this sounds very reassuring. And while I titled my Justice League set visit report "Zack Snyder Goes Full Marvel" (not just because of the film's more fun tone, but also story, character, and design similarities), I do hope that DC creates its own universe that feels different than the cinematic universe that Marvel has created.
The duo told the paper that while Justice League was already intended to be less depressing than Batman v Superman, they worked with Zack Snyder and screenwriter Chris Terrio to make changes after Batman v Superman received such a venomous response from fans and critics: "We accelerated the story to get to the hope and optimism a little faster," said Mr. Berg.
The article also reveals that Justice League will "directly address Batman's extreme actions in the last movie, such as torturing criminals and nearly killing the man of steel, rather than accept them as par for the course. And it's expected to have fewer of Mr. Snyder's controversial flourishes, like the dream sequences in Batman v Superman, in favor of focusing more tightly on the plot."
Unfortunately, this information is attributed to unspecified sources close to the production and not Johns or Berg. But I think fans will be reassured by this information, and I'm happy that they have chosen to address the Batman stuff rather than moving forward with no assessment or acknowledgment.