Video: FX Has Released The Exceptional 'Atlanta' Pilot Online For Free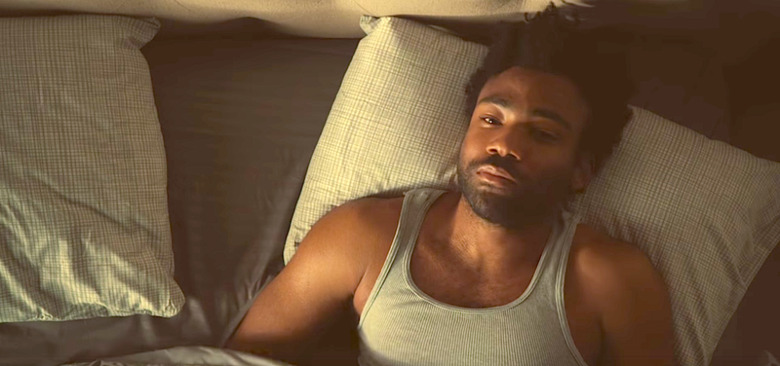 Atlanta is the first television series Donald Glover (Community) has created. He produces, writes, and stars on the show, which he also directed two episodes of. Glover's first very own series is off to a great start. The reviews are glowing, and the audience response is about as enthusiastic. If you don't have FX or haven't had a chance to watch the pilot yet on Amazon or wherever else, then luckily for you, the first episode has been made available to watch online for free.
Below, watch the Atlanta pilot.
According to some critics who've seen more than the first episode, Atlanta gets better as it goes along. That's exciting news because right from the start Glover's series is confident. There's no sense of anyone trying to find their footing with the tone, the characters, the setting, or any of that. It's obvious the makers of Atlanta knew exactly what show they were making.
Glover stars as Earn Marks, a Princeton dropout and young father trying to break into the Atlanta music scene with his cousin, Alfred 'Paper Boi' Miles (Brian Tyree). So far, that's pretty much all the plot there is to Atlanta, and the pilot greatly benefits from its character and atmosphere-driven approach. The series co-stars Zazie Beetz, Isiah Whitlock Jr., and, someone who gets a lot of laughs in the first episode, Keith Stanfield.
Atlanta Pilot: "The Big Bang"
Here's the Atlanta pilot:
Talk about a pilot that's not in a rush. Glover and all involved take their time introducing these characters, approaching the pilot with a delightful sparseness. By the end of the episode, we learn everything we need to know about Earn, Paper Boi, and the main supporting characters, at least for now. From the writing to the performances, the pilot all around is loose, natural, and believable. It's an exceptional introduction to FX's new series.
Here's the official synopsis:
In Atlanta, two cousins work through the Atlanta music scene in order to better their lives and the lives of their families. "Earn Marks" (Donald Glover) is a young manager trying to get his cousin's career off the ground. "Alfred Marks" (Brian Tyree Henry) is a new hot rapper trying to understand the line between real life and street life. "Darius" (Lakeith Lee Stanfield) is Alfred's right-hand man and visionary. "Vanessa" (Zazie Beetz) is Earn's best friend and the mother of Earn's daughter. Glover serves as Executive Producer, along with Paul Simms and Dianne McGunigle of MGMT Entertainment.
Atlanta airs on Tuesdays on FX.