'Star Trek: Discovery': Bryan Fuller Explains The Meaning Behind The Title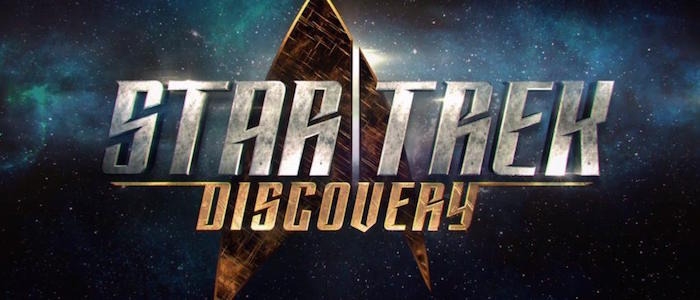 Following Star Trek Beyond's underperformance at the box-office, we don't know the exact future of Trek as a film franchise. We do know, however, that Trek is returning to television next year with Star Trek: Discovery, thanks to CBS, showrunner Bryan Fuller (American Gods), and plenty of more talent responsible for the new sci-fi series. The meaning behind the title and the ship's name speaks for itself in some ways, but there's a little more to it than meets the eye.
Below, learn more about the Star Trek Discovery title and more about the upcoming show.
According to i09, during Star Trek: Mission New York, a crowd of Trek fans were treated to a promotional video for Star Trek: Discovery. In the featurette, which didn't contain much new footage, Fuller explained Star Trek: Discovery's title:
This ship is called the Discovery for a few reasons. Not the least of which is Stanley Kubrick's contribution to the Discovery [One] on 2001: A Space Odyssey, NASA's vessel the Discovery, and also the sense of discovery. What the word 'discovery' means to Star Trek audiences who have been promised a future by Gene Roddenberry where we come together as a planet and seek new worlds and new alien races to explore and understand and collaborate with.
This new crew will seek new worlds and new alien races a decade before Captain James Kirk's five-year mission, and Fuller intends on focusing more on the crew this time, less on the Captain:
There have been six series all from the captains' perspective, and it felt like for this new iteration of Star Trek, we need to look at life on a Starfleet vessel from a new perspective
Fuller has stated before making Discovery more of an ensemble story would give the writers a "richer context to have different types of stories," and following crew members often found in supporting roles could bring a fresh perspective to Star Trek. The Captain is still a pivotal role, of course, but less so this time.
Also in attendance at Mission: New York was Star Trek: Discovery writer Nicholas Meyer, who told fans to have realistic expectations:
Lower your expectations. It is a symbiotic relationship and all I'm suggesting is that if you go with open minds and open hearts, you may be rewarded. Whereas if you go with a set of impossible to realize expectations, which even you cannot specifically define, then we're bound to fail. And so I'm saying: Get loose.
"Lower expectations" and "get loose" are more pleasant ways of saying "don't act entitled," which some fans have a tendency to do when a movie or television show based on a popular property doesn't match what they wanted. Based on everything Fuller has said in the past, though, at least fans have little to worry about when it comes to him and all involved capturing the spirit of Star Trek. The title alone demonstrates Fuller understands Trek and its appeal.
Star Trek: Discovery premieres in January on CBS All Access.