Shia LaBeouf Was Almost In David Ayer's 'Suicide Squad'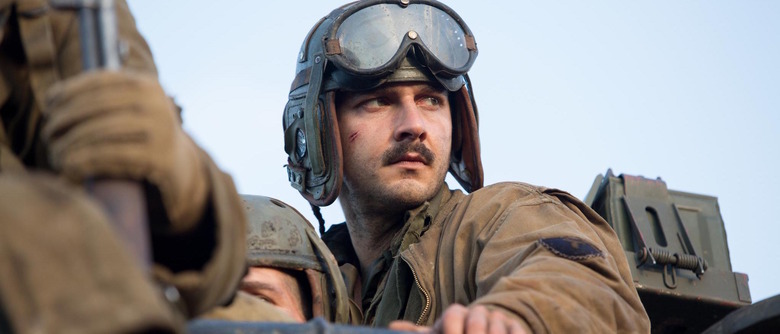 Later this fall, Shia LaBeouf will be seen in American Honey, Andrea Arnold's lovely and rambling indie drama about a magazine crew traveling across the U.S. But he almost spent 2016 as part of a very different ragtag group of misfits. The actor reveals he was considered for a part in the Warner Bros. DC supervillain team-up Suicide Squad, which would've reunited him with his Fury director David Ayer. 
LaBeouf was recently the subject of a long profile in Variety. It's worth reading the story in full if you're a fan of his, but among the many reveals is that LaBeouf was once considered for the Scott Eastwood role in Suicide Squad. Here's what went down, according to LaBeouf:
After "Fury" in 2014, director David Ayer approached him for "Suicide Squad," for a role that eventually went to Scott Eastwood. "The character was different initially," LaBeouf says. "Then Will [Smith] came in, and the script changed a bit. That character and Tom [Hardy's] character [later played by Joel Kinnaman] got written down to build Will up." LaBeouf says the studio vetoed his casting. "I don't think Warner Bros. wanted me. I went in to meet, and they were like, 'Nah, you're crazy. You're a good actor, but not this one.' It was a big investment for them."
It's probably just as well that the Shia LaBeouf Suicide Squad casting didn't work out. I'm on the record as having enjoyed Suicide Squad, but it's hard to deny the movie's a mess. And the Scott Eastwood role of Lieutenant GQ Edwards doesn't amount to much. Perhaps in some alternate universe where LaBeouf took the role, he and Ayer were able to make GQ into a more interesting character. But as it stands in our world, GQ barely had a personality or a purpose.
Besides, it's not as if LaBeouf needs the blockbuster experience. He's already starred in Indiana Jones and the Kingdom of the Crystal Skull and three Transformers movies, and has said he's not sure whether he'd be up for another tentpole. (Though he apparently would like to reunite with Transformers director Michael Bay: "Mike is an artist," LaBeouf enthused.) As long as he keeps turning out interesting work like American Honey, though, it's hard to complain too much.