Stan Lee Has Shot His Next Three Marvel Cameos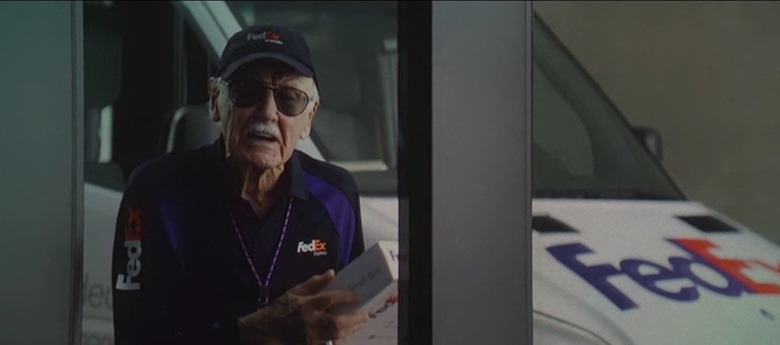 Each Marvel movie has its own unique quirks and charms, but the one thing they all have in common (besides a shared timeline) is Stan Lee. The comic book icon has cameoed in every single Marvel Cinematic Universe to date, from 2008's Iron Man to this year's Captain America: Civil War. And he'll continue to make appearances for at least the next year, as Lee reveals he's already shot his next three Marvel cameos. 
During his recent visit to Toronto for Fan Expo Canada, Lee dropped in on the TV series Breakfast Television (via Heroic Hollywood). During the interview, he confirmed that he has completed filming for Doctor Strange, Guardians of the Galaxy Vol. 2, and Spider-Man: Homecoming. Lee also added that he does not get a say in how big or small his roles are.
Oh no no, they decide. If I was deciding it would be a half hour role. They only give me a few seconds, and they're afraid, you know, I'll overshadow the star. You know how that is.
Lee loves doing these cameo roles so much, in fact, that he's not even limiting himself to DC movies. During a Q&A at the Fan Expo, he offered his services to DC (while also getting a sly dig in at the competition).
I want to do more cameos also, I've even let people know it doesn't have to be a Marvel movie, I don't know why DC hasn't called me. They could use me!
Lee's cameos are never all that significant to the story, but he's become a good luck charm of sorts for the Marvel universe. He'll have to stop eventually (and maybe sooner rather than later, considering he's 93 years young) but here's hoping he can keep the streak going for as long as he can. Thor: Ragnarok is currently shooting in Australia, with Black Panther, Avengers: Infinity War, Ant-Man and the Wasp, and Captain Marvel all due to start production in the next couple of years.