Jon Favreau Joins 'Spider-Man: Homecoming'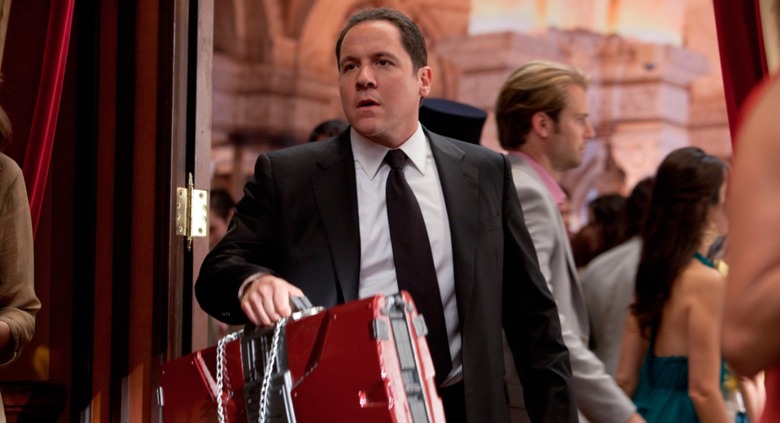 Iron Man co-star Jon Favreau will be returning to the Marvel Cinematic Universal for Spider-Man: Homecoming. Favreau directed the first Marvel Studios movie Iron Man, in which he appeared as Robert Downey Jr's character Tony Stark's bodyguard, Happy Hogan. Favreau has reprised the role for Iron Man 2 and Iron Man 3. This appearance will be the first non-Iron Man appearance of the character on the big screen. Learn more about the Jon Favreau Spider-Man: Homecoming casting, after the jump.Variety broke the news and Marvel and studio Sony Pictures have no comment on the story. We already know that Robert Downey Jr will be appearing in the film as Tony Stark aka Iron Man, so it's probably easy to imagine how Favreau's character Hogan might fit into the mix. I'm sure he will either be appearing alongside Stark as he makes another visit to Queens New York or functioning a go-between for his busy boss and that spunky high school kid with the web shooters. It's unknown how large of a role Favreau will play in the movie.
When it was first announced that Marvel Studios would be producing the film for Sony Pictures, it was unclear how connected it might be to the larger storyline that's leading to Avengers: Infinity War.  It's unknown how large of a role Favreau will play in the film but it's exciting that producer Kevin Feige is clearly cementing the story in the MCU.
Spider-Man: Homecoming is currently filming in Atlanta Georgia with Tom Holland reprising his role from Captain America: Civil War as Peter Parker alongside an ensemble cast that includes Logan Marshall-Green, Donald Glover, Zendaya and Tony Revolori. Batman/Birdman star Michael Keaton plays the film's big bad, The Vulture, a man with a huge technologically enhanced wingsuit.
Cop Car filmmaker Jon Watts is directing the film which has been positioned as a John Hughes-style high school coming of age story set within the Marvel Cinematic Universe. We saw a rough cut trailer screened at San Diego Comic-Con International which was delightful and everything you might imagine from that take on the material.