'Jumanji' Concept Art Reveals The Rock Playing An Indiana Jones-Type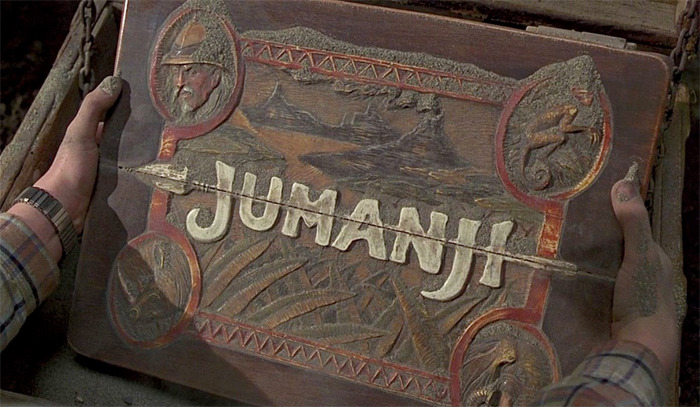 Dwayne "The Rock" Johnson has posted the first piece of concept art from the reboot/sequel to the beloved family film Jumanji. The concept art reveals that The Rock will be playing a character that looks to be very inspired by Indiana Jones. Hit the jump to find out what The Rock is cooking.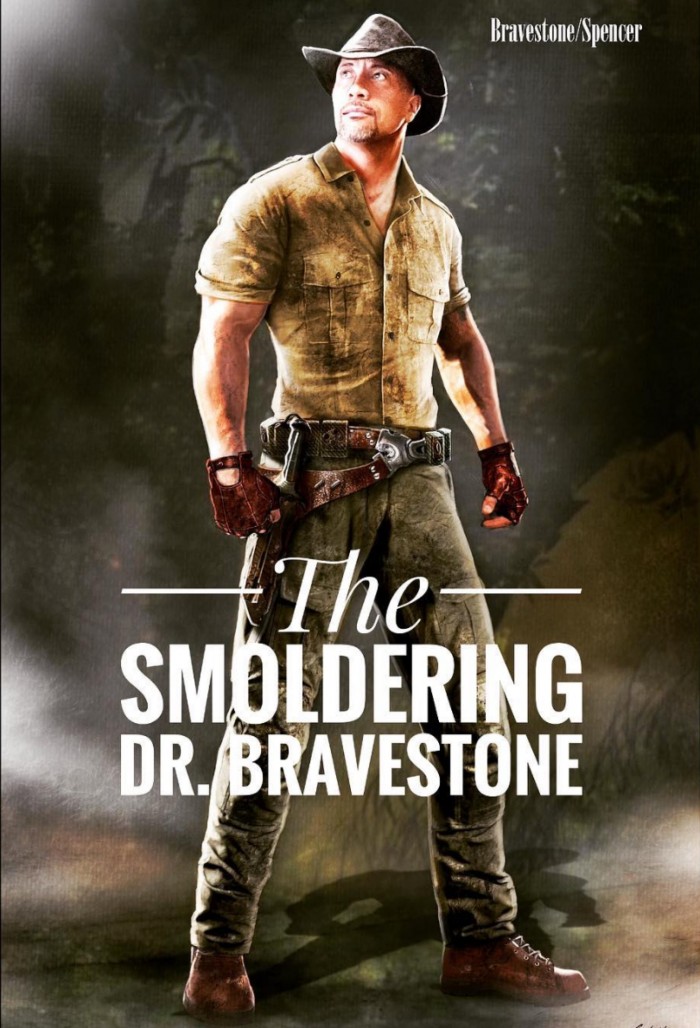 The Rock revealed the Jumanji concept art on his Instagram account with the following description:
EXCLUSIVE FIRST LOOK: Concept art of my #JUMANJI character. "The Smoldering" Dr. Bravestone. (not sure where my pecs went;). This is gonna be fun.. Me, @kevinhart4real, Jack Black, @NickJonas and the Ginger Assassin @karengillanofficial can't wait to "play the game that plays you". #JUMANJI #DrBravestone #KingOfTheSmolder #TheAdventureContinues ???? * JUMANJI Costume Designer Laura Jean Shannon
That's right, The Rock will be playing a character named "The Smoldering" Dr. Bravestone, who seems very inspired by Indiana Jones if you ask me. The concept art comes via Costume Designer Laura Jean Shannon (Iron Man, The Jungle Book). The top right of the concept art also features the name "Spencer," which leads me to assume this might be the Doctor's first name.
I would think that Disney is not too pleased with this as they are currently developing an Indiana Jones sequel. One also has to wonder what this means for Columbia Pictures' adaptation of the popular video game series Uncharted.
The film is supposedly another Legacequel, which means it's a sequel and continuation of the Jumanji story, while still having the qualities of a reboot, introducing a new generation to the Jumanji story. So I'm guessing in the same way films like Tron Legacy and Creed continued the story while reintroducing the world and story of the original. The Rock has also said that the movie will honor Robin Williams, the late great star of the original film, in some way.
The film will co-star Karen Gillan (Guardians of the Galaxy) as Martha, Kevin Hart (Secret Life of Pets), Jack Black (School of Rock), and Nick Jonas (Goat). Jake Kasdan (Bad Teacher) is directing the film based on a screenplay by Zach Helm (Stranger Than Fiction), Chris McKenna (Community), Jeff Pinkner (The Amazing Spider-Man 2), Scott Rosenberg (Con Air) and Erik Sommers (Crank Yankers). Jumanji will begin shooting within days, and Columbia Pictures will release the movie in theaters on July 28th, 2017.