Richard Linklater To Direct 'The Last Detail' Sequel; Bryan Cranston, Steve Carell, And Laurence Fishburne To Star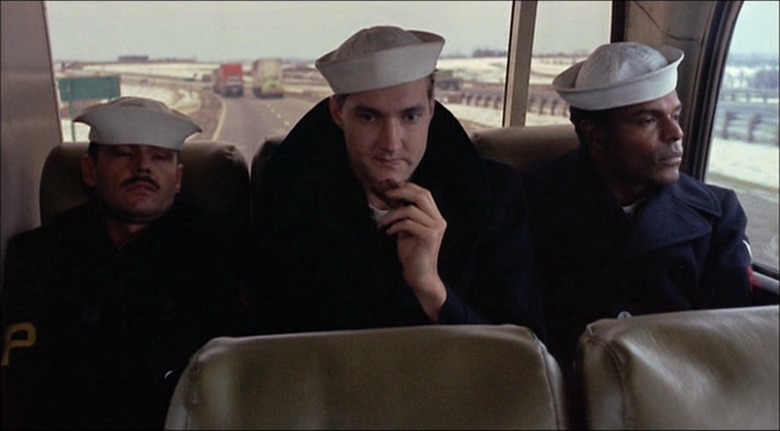 Here's a sequel you probably didn't expect to read about anytime soon, even though we first heard about this sequel a decade ago. In 2006, Richard Linklater revealed he wrote an adaption of Darryl Ponicsan's Last Flag Flying – a sequel to The Last Detail, which director Hal Ashby and screenwriter Robert Towne adapted into an incredible film in 1973. Linklater's goal was to bring most of the original cast back, but Randy Quaid would only return if Jack Nicholson did, and unfortunately Otis Young passed away in 2001.
So Linklater is now instead now making a "sort of" sequel, possibly starring Bryan Cranston, Steve Carell, and Laurence Fishburne. Below, learn more about The Last Detail sequel.
The Hollywood Reporter says Last Flag Flying is Linklater's next film. Bryan Cranston, Steve Carell, and Laurence Fishburne haven't officially signed on yet, but they're currently in talks. Although their potential roles aren't specified, they'd play older versions of the three Navy men — Billy L. "Badass" Buddusky (presumably Cranston), Richard "Mule" Mulhall (probably Fishburne), and Laurence M. "Larry" Meadows (most likely Carell) — in the sequel.
THR's sources tell them the project has already found a home at Amazon Studios, and they're aiming for a November start date. Published in 2004, the sequel is set around 30 years after the events of The Last Detail. In Ashby's film, Nicholson and Young play two men tasked with escorting the young, foolish, and troubled Meadows to a naval prison over a silly, insignificant crime.
The Last Detail was somewhat controversial around the time it came out. It scared the studio a little, partly because of how much adult language there was, but also because it was coming out during the Vietnam War, and Ashby and screenwriter Robert Towne (Shampoo) did not hide their distaste for the war in their film. The Last Detail is largely about following crap orders you don't believe in, and the emotional toll that can take on someone.Last Flag Flying uses the Iraq war as its backdrop. After the death of Meadow's son, who died in the war, he asks Badass and Mule to help him bring home the body. Once again, the three men will go likely go an unexpected, emotional journey, where things don't make as much sense as they'd like them to. If Fishburne, Carell, and Cranston do sign up for the sequel, then they have awfully large shoes to fill. Jack Nicholson's performance, in particular, is so powerful and full of such charm, anger, and pain. When the actor didn't win Best Actor, he was genuinely stung by the loss. Nicholson has called Badass his best role.