'Doctor Strange' Sneak Peek Reveals New Concept Art, New Villain Details & More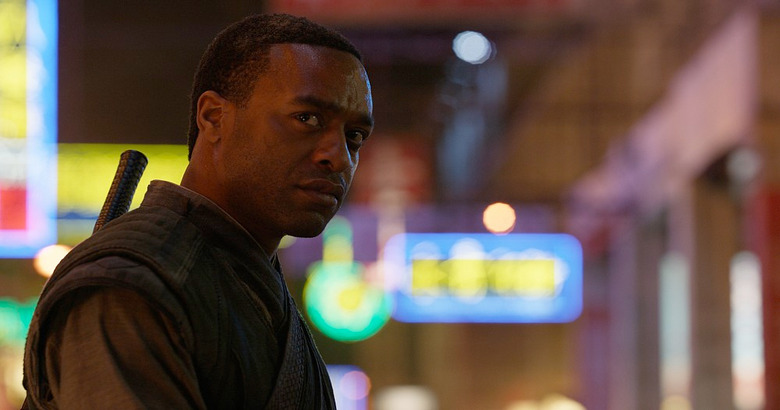 Never one to pass up an opportunity for cross-promotion, Marvel Studios is using the home video release of Captain America: Civil War to plug some of its other upcoming titles. We already got to check in with the cast and crew of Thor: Ragnarok via a hilarious video revealing what the God of Thunder was up to during Steve and Tony's falling out, and today Doctor Strange gets its turn in the spotlight.
A new Doctor Strange sneak peak has arrived as a bonus feature on the Civil War Blu-ray. The featurette offers new insight into two of the film's key characters, the complicated Baron Mordo (played by Chiwetel Ejiofor) and the mysterious Kaecilius (played by Mads Mikkelsen). And as if that weren't intriguing enough, the video also includes some dazzling concept art. 
We already knew most of the stuff about Baron Mordo and the Ancient One (Tilda Swinton), who team up to train Doctor Strange, but Kaecilius has remained more mysterious. Here, Feige reveals Kaecilius won't be working alone. "We're excited about the villains in this film. We call them the Zealots. These are people who become seduced by what they find on the other side." And Kaecilius, specifically, "is interested in spilling the barriers between the dimensions."
Mikkelsen has maintained that Kaecilius is not a straightforward villain, but rather someone who sees the world differently from the hero. The actor reiterates that point here. "Kaecilius is part of this temple. If the majority is looking for the truth here, he's looking over there for the truth," he adds.
You can also get a better look at Kaecilius' crazy eye situation in the concept art below.
Doctor Strange also stars Benedict Cumberbatch, Rachel McAdams, Benedict Wong, Michael Stuhlbarg, and Amy Landecker. It arrives in theaters November 4.