Chloe Could Return For '24: Legacy'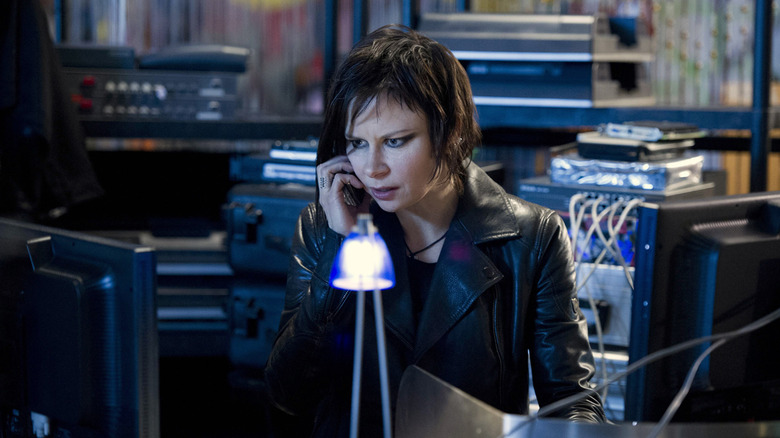 The folks behind 24: Legacy have made one thing clear about the series: it's not a reboot, it's an expansion. The consensus after 24: Live Another Day was that Jack Bauer's story was, at least for now, over, and it was time to move on and find a new hero. That new hero is Eric Carter (Corey Hawkins), an ex-Army Ranger whose past comes back to haunt him. We did hear it was a possibility to see more of Jack Bauer, although the actor wasn't confident about that, but will fans ever see Chloe (Mary Lynn Rajskub) return? There's a good chance they might, according to 24: Legacy executive producer Evan Katz.
Below, read what Katz had to say about having Chloe in 24 Legacy.
Spoilers for 24: Live Another Day, but it ends with Jack sacrificing himself for Chloe, trading himself over to the Russians for his best friend. Chloe could try to help him, but you shouldn't expect that storyline in 24: Legacy because there's far too much to setup for the new series that doesn't involve past characters.
In an interview with TV Line, however, Evan Katz did tell them they have "plans" for Chloe:
We have plans [for Chloe] ... Right now, our clear priority is [establishing] these new characters, and have the audience build a relationship with them. But we have some surprises planned.
And at this year's Comic-Con, executive producer Manny Coto hinted characters from 24 might cross paths with Eric Carter, suggesting, like Katz, Chloe coming back is likely (via Entertainment Weekly):
It's more of an expansion of the 24 universe. It's not a reboot. Jack Bauer and Chloe [Mary Lynn Rajskub] are still out there. This is a new window into the 24 universe with a new perspective and a new character. You never know when those worlds may intersect.
Katz and Coto have said Chloe and Jack are still alive but, in the case of Jack, probably not very well. The character is most likely rotting in a Russian prison. It's a story the executive producers would one day like to continue, but for now, they're focusing on Eric Carter and the new cast of characters, even if Chloe coming back kind of sounds like a done deal.
Here's the official synopsis for 24: Legacy:
24: Legacy follows a military hero's return to the U.S. and the trouble that follows him back — compelling him to ask CTU for help in saving his life, and stopping what potentially could be one of the largest-scale terror attacks on American soil. Told in real time with split screens, each episode will represent one hour of an eventful day.
 24: Legacy premieres on Fox after Super Bowl 51 on February 5th, 2017.