Rupert Wyatt Will Direct Original Sci-Fi Project 'Captive State'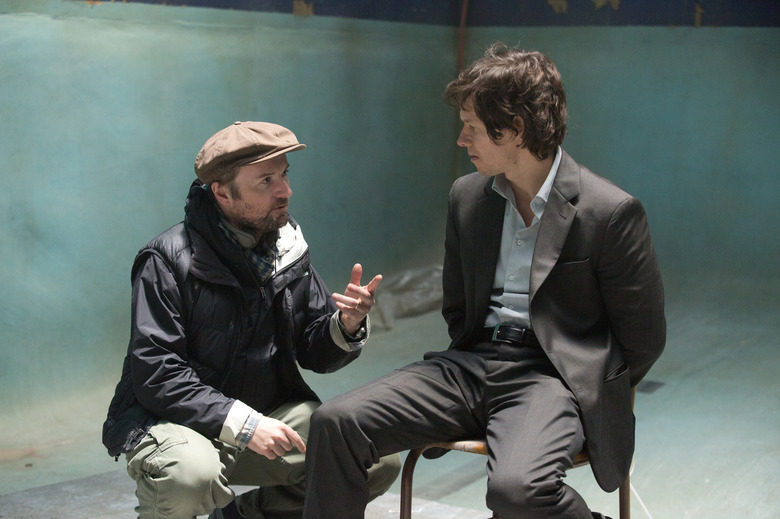 After directing a reboot (Rise of the Planet of the Apes), a remake (The Gambler), and the pilot for another remake (The Exoricist), director Rupert Wyatt is now developing an original project. After The Gambler, Wyatt wanted to start directing his own material again, as he did with his feature debut, The Escapist (co-written by Daniel Hardy). The filmmaker is sticking to his plan because he may next direct an original science-fiction film titled Captive State.
Below, learn more about the Rupert Wyatt sci-fi movie.
Variety doesn't have too much information about Captive State, but they're reporting it's in the midst of a competitive auction. Studios and financiers are very interested in the project, and a deal is expected to be reached before Labor Day weekend. The story is under wraps, but Wyatt co-wrote the script with his wife, Erica Beeney. She wrote 2003's The Battle of Shaker Heights, the Project Greenlight project that starred Shia LaBeouf and Amy Smart.
The plan is to go into production next year. Wyatt may have been co-writing Captive State around the time of The Gambler's release because he told Den of Geek about a "grounded and relatable" sci-fi film he was working on:
Could talk a little bit about what you're doing next?
I'm working on a couple of things. I'm working on a science fiction film, and also a science fiction TV show [Echo Chamber]. Basically science fiction!
I've read that you're a fan of Philip K Dick, so can we expect anything along those lines?
It is, in the sense that it's very grounded and relatable to our world. It's not space opera or anything like that. The TV show is a ten-part series that has a science fiction trope, but is actually more in keeping with a film like The Battle Of Algiers or something, but told in a science fiction context.
Maybe that science-fiction project he's referring to isn't Captive State, but if it is, then we know not to expect some huge sci-fi film but instead a story with ties to reality, maybe something more along the lines of Rise of the Planet of the Apes. Wyatt didn't direct that film's sequel, Dawn of the Planet of the Apes, but he's been attracting some high-profile gigs since that 2011 reboot. For a brief period of time, he was going to direct Gambit, but then he exited the comic book movie, due to some creative differences. The other science-fiction project he's been working on is Echo Chamber, a 10-episode series he intends on directing all by himself.