'Don't Breathe' Is Genre Filmmaking Of The Highest Order [Video Review]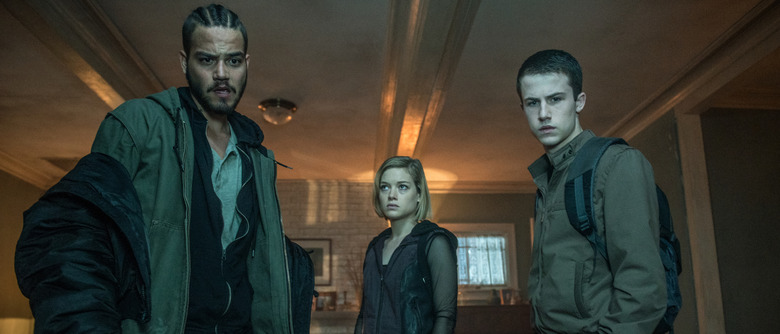 I can't remember the last time I watched a movie like Fede Alvarez's Don't Breathe.
Don't Breathe is a film in which I was so tense, I felt sore afterwards from how on edge I was. Don't Breathe is a movie where the audience was so engrossed for the duration that I barely heard them make a peep or shift in their seats. Don't Breathe is one of those movies whose jump scares actually make you physically jump and make embarrassing exclamations out loud in a theater full of strangers (the only other movie experience that even comes close this year is Jeremy Saulnier's Green Room).
Check out my video review of Don't Breathe below and feel free to share your thoughts on the film below.
Here's the plot summary of Don't Breathe:
Rocky, Alex and Money are three Detroit thieves who get their kicks by breaking into the houses of wealthy people. Money gets word about a blind veteran who won a major cash settlement following the death of his only child. Figuring he's an easy target, the trio invades the man's secluded home in an abandoned neighborhood. Finding themselves trapped inside, the young intruders must fight for their lives after making a shocking discovery about their supposedly helpless victim.
And be sure to check out Jacob's interview with Fede Alvarez, as well as Jacob's written review of the film from SXSW.