'Blade Runner 2' Scores 'Sicario' Composer Jóhann Jóhannsson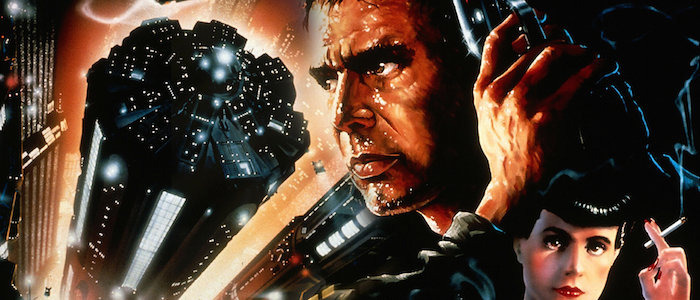 With the addition of Jared Leto last week, Denis Villeneuve's Blade Runner 2 finally finished casting. But we're still learning about interesting hires behind the scenes. Recently, composer Jóhann Jóhannsson let slip that he'd be scoring the sci-fi sequel, having previously worked with Villeneuve on Prisoners, Sicario, and the upcoming Arrival. 
According to Iceland Monitor (via The Playlist) Jóhannsson told RÚV radio station that he'd be composing the score to Blade Runner 2. Although this is the first we're hearing about Jóhannsson's involvement, it isn't actually a recent development — he explained to RÚV that the decision had been made a long time ago. Jóhannsson is a two-time Oscar nominee for Sicario and The Theory of Everything.
Frankly, a Blade Runner sequel sounded like kind of a terrible idea when we first heard about it. Ridley Scott's original Blade Runner is a timeless classic on its own; why mess with it? But Villeneuve is an intriguing choice to direct, and he's attracted quite a bit of talent on both sides of the camera. Roger Deakins (who also worked on Prisoners and Sicario) is the cinematographer, and Hampton Fancher (who co-wrote the original) is back to script with Michael Green.
Harrison Ford reprises his role as replicant hunter Rick Deckard, but besides him the cast is all new. Ryan Gosling, Robin Wright, Ana de Armas, Mackenzie Davis, Dave Bautista, Barkhad Abdi, Carla Juri, Sylvia Hoeks, Lennie James, David Dastmalchian, and Hiam Abbass are all set to star along with Leto as mentioned above. There's still a chance this whole thing could blow up in everyone's faces, but with that cast and crew it won't be for lack of talent.
Almost no details have been revealed about the plot of Blade Runner 2, but we know in broad strokes that it'll pick up a few decades after the original Blade Runner left off. The film opens October 6, 2017.