David Lynch's 'Mulholland Drive' Tops BBC's 100 Greatest Films Of The 21st Century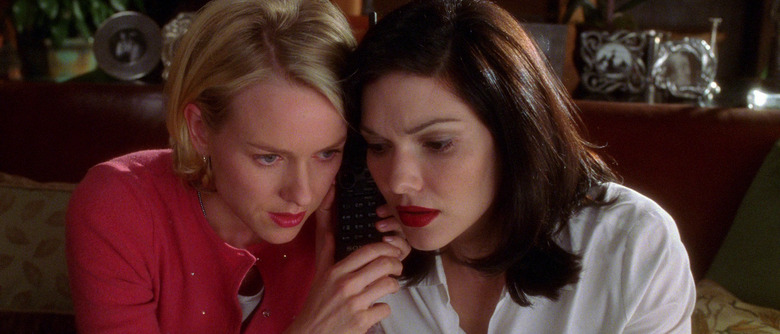 The century is young, but already we've seen some incredible films come and go. So recently, BBC took the opportunity to poll 177 critics from 36 different countries to come up with a list of the 100 greatest films of the 21st century so far.
David Lynch's Mulholland Drive emerged as a favorite, with Wong Kar-wai's In the Mood for Love and Paul Thomas Anderson's There Will Be Blood rounding out the top 3. Wes Anderson, Christopher Nolan, and the Coens were among the best-loved directors (i.e., they had the most films in the top 100). Click through to find out which other films were voted the 100 greatest films of the 21st century. 
It goes without saying that this list, like all lists, is subjective. There is no objective way to gauge a film's quality and each critic looks at a movie through their own complicated and highly personal set of criteria. It's probably more useful to consider this as a measure of movies are popular among the critics surveyed (which, full disclosure, includes yours truly), and a way of starting conversations about the films and filmmakers we dearly love.
The Greatest Films of the 21st Century
The top 25 are below. Technically, these are the top 25 out of 102, not 100, because three films tied for #100. For the full list, click over to BBC.
25. Memento (Christopher Nolan, 2000)
24. The Master (Paul Thomas Anderson, 2012)
23. Caché (Michael Haneke, 2005)
22. Lost in Translation (Sofia Coppola, 2003)
21. The Grand Budapest Hotel (Wes Anderson, 2014)
20. Synecdoche, New York (Charlie Kaufman, 2008)
19. Mad Max: Fury Road (George Miller, 2015)
18. The White Ribbon (Michael Haneke, 2009)
17. Pan's Labyrinth (Guillermo Del Toro, 2006)
16. Holy Motors (Leos Carax, 2012)
15. 4 Months, 3 Weeks and 2 Days (Cristian Mungiu, 2007)
14. The Act of Killing (Joshua Oppenheimer, 2012)
13. Children of Men (Alfonso Cuarón, 2006)
12. Zodiac (David Fincher, 2007)
11. Inside Llewyn Davis (Joel and Ethan Coen, 2013)
10. No Country for Old Men (Joel and Ethan Coen, 2007)
9. A Separation (Asghar Farhadi, 2011)
8. Yi Yi: A One and a Two (Edward Yang, 2000)
7. The Tree of Life (Terrence Malick, 2011)
6. Eternal Sunshine of the Spotless Mind (Michel Gondry, 2004)
5. Boyhood (Richard Linklater, 2014)
4. Spirited Away (Hayao Miyazaki, 2001)
3. There Will Be Blood (Paul Thomas Anderson, 2007)
2. In the Mood for Love (Wong Kar-wai, 2000)
1. Mulholland Drive (David Lynch, 2001)
And as further proof that critical praise and Academy votes don't always match up, you have to go to #10 before you hit your first Best Picture Oscar winner. In fact, of the 15 films that have taken home Best Picture since 2001 (since the 2001 ceremony celebrated films released in 2000), only four made it into the top 100.
Some types of films are more heavily represented than others. Comedies and documentaries seem to be rare, as are superhero movies despite the fact that it sometimes feels like they're all Hollywood makes anymore. In addition, while it's great to see so many different countries and languages featured in the top 100, it's disappointing that female filmmakers made up only 10.5% of the 85 directors included.
Intelligent people can and have argued that lists like these do more harm and good, by reducing the nuances of film criticism into simple rankings and framing an unavoidably biased consensus as a definitive statement of judgment. On the flip side, though, they can make for an interesting way to take the temperature of contemporary film culture, and offer an opportunity to discuss films we haven't heard much about lately. What do you make of the BBC's greatest films of the 21st century?