'Bad Boys For Life' Will Show "What Becomes Of Bad Boys When They're Not Boys Anymore," Says Joe Carnahan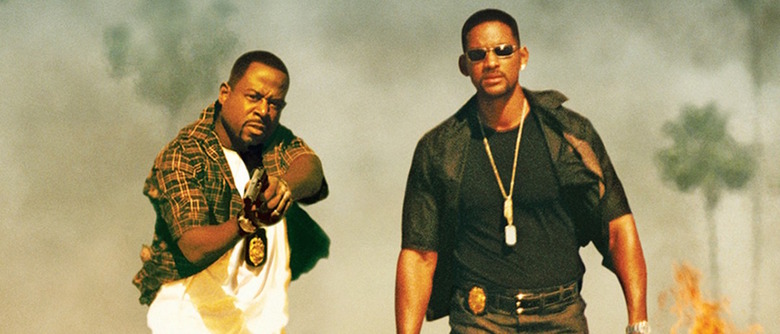 After being absent from the big screen for 13 years, Detective Mike Lowery (Will Smith) and Marcus Burnett (Martin Lawrence) were initially scheduled to return next June. Unfortunately, last week we heard Sony had pushed Bad Boys For Life to 2018. The reason for the delay? According to director Joe Carnahan (The Grey), the decision was made partly because of scheduling.
Below, Joe Carnahan discusses the new Bad Boys 3 release date and what to expect from the sequel.
Carnahan is inheriting directorial duties from Michael Bay, who remains involved in the sequel as a producer. The Narc director is also working on the script, and a part of the reason for the postponement was so they could get the script to the right place. In an interview with io9, Carnahan explains the new release date:
We couldn't all get in a room, go through this thing and really ring it out. I'm a big believer in 'Do the work at the script level until you've got something you know works.' That everyone is happy with, the stars are happy with, the director is happy with, the studio is happy with.
Carnahan goes on to say he's written "the strongest script of any of those movies. Hands down. In a walk over." He knows that the third installments in franchises typically aren't the strongest, so he wants to make sure if he's making a Bad Boys 3, he's making the best Bad Boys 3 imaginable:
When you're coming back after 15 years, you better come back with a home run ball. And I really believe that's what we have....We've got a responsibility to make something that's absolutely equivalent or exceeds what comes before. That's a really important thing for all of us.
The writer-director can't share too many plot details, but he did tease some of his ideas for the sequel, including Lowery and Burnett's transition from boys to men:
There's a lot of funny shit in this movie. And there's also a very mysterious, but tonally spot-on story that I think is kind of perfect for where we are in this day and age, where the guys are and reflectively, a very modern take on these guys. It's kind of what becomes of Bad Boys when they're not boys anymore.
Carnahan doesn't say which supporting characters are returning, but he did say Bad Boys For Life won't try to pass the baton from Lawrence and Smith to some newcomers. A fourth Bad Boys film is scheduled for 2019, but this series will continue to belong to its two original stars. "You can't replace those guys, and I wouldn't want to be involved if it wasn't Will and Martin," Carnahan said. "They are that franchise."
Bad Boys For Life opens in theaters January 12th, 2018.