Toby Kebbell, James Marsden, And Lucy Punch Join Whitney Cumming's 'The Female Brain' Cast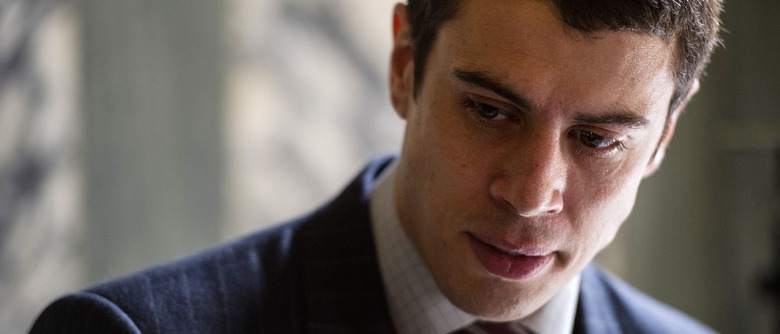 The cast of The Female Brain has gotten bigger and better. Signing up for actress, comedian, and writer Whitney Cumming's (2 Broke Girls) feature directorial debut are actors James Marsden (Westworld), Lucy Punch (Into the Woods), and Toby Kebbell, who stars in this weekend's Ben-Hur remake. The of three of them are joining Sofia Vergara, Cecily Strong, and the Los Angeles Clippers' Power Forward, Blake Griffin, in Cumming's adaptation of Louann Brizendine's "The Female Brain."
Below, learn more about The Female Brain cast.
Deadline got the exclusive on the new cast members. Beanie Feldstein (Neighbors 2: Sorority Rising), Chris D'Elia (Whitney), Deon Cole (Black-ish), and Xosha Roquemore (The Mindy Project) are also starring alongside Cummings in The Female Brain, which is about five unsatisfied couples, and their inner workings and the power of brain chemistry during the different stages of their relationships.
Here's a part of the book's synopsis:
Why are women more verbal than men? Why do women remember details of fights that men can't remember at all? Why do women tend to form deeper bonds with their female friends than men do with their male counterparts? These and other questions have stumped both sexes throughout the ages.
Now, pioneering neuropsychiatrist Louann Brizendine, M.D., brings together the latest findings to show how the unique structure of the female brain determines how women think, what they value, how they communicate, and who they love. While doing research as a medical student at Yale and then as a resident and faculty member at Harvard, Louann Brizendine discovered that almost all of the clinical data in existence on neurology, psychology, and neurobiology focused exclusively on males. In response to the overwhelming need for information on the female mind, Brizendine established the first clinic in the country to study and treat women's brain function.
Cummings adapted Louann Brizendine's "The Female Brain" with comedian and writer Neal Brennan (Chappelle's Show). Black Bicycle Entertainment is financing The Female Brain, which has already started shooting. Cummings has shared a few photos from the set on her Instagram account, including this one of her and Whitney co-star Chris D'Elia:
Whitney season never #thefemalebrain
A photo posted by Whitney Cummings (@whitneycummings) on
If you want more behind-the-scenes look The Female Brain, you should check at Cumming's Instagram account, which includes more photos from the set. There's no word on Marsden, Kebbell, or Punch's roles, but they're all more than fine additions to Cummings' first feature film.