Jared Leto Rounds Out The Cast Of 'Blade Runner 2'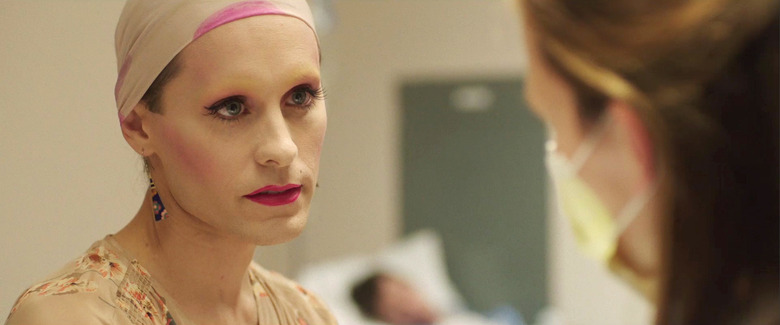 Jared Leto is trading supervillains for replicants. The Suicide Squad co-star has joined the cast of Denis Villeneuve's Blade Runner sequel, completing the core cast which also includes Ryan Gosling, Harrison Ford, Robin Wright, and many, many more. 
Alcon Entertainment made the announcement via press release today. If you've been following along with the casting announcements for this movie, you can probably guess what I'm about to say next. Yep, that's right: no details have been revealed about his role. Let's just hope he gets to method-act as a nice person this time, so Villeneuve and Ford and company won't be subjected to dead pigs or live rats or used condoms or what have you.
The Blade Runner sequel picks up a few decades after the events of Ridley Scott's original 1982 film, which unfolded in a dystopian Los Angeles in the year 2019. (Maybe that explains why 2016 has been such a crazy year — this world needs to spiral fast if it plans to catch up to Blade Runner's image of 2019.) Scott's movie was based on the novel Do Androids Dream of Electric Sheep? by Philip K. Dick. Villeneuve's sequel is scripted by Hampton Fancher, who also worked on the Scott's film, with Michael Green.
Ford reprises the role of Rick Deckard, but beyond that we have no idea whom any of the actors are playing. In addition to Leto, Gosling, Ford, and Wright, there's Lennie James, David Dastmalchian, Hiam Abbass, Barkhad Abdi, Mackenzie Davis, Carla Juri, Sylvia Hoeks, Ana de Armas, and Dave Bautista. Some of these names are more familiar than others, but all together they make up an intriguing combination of talent.
Leto picked up an Oscar in 2014 for Dallas Buyers Club and then resurfaced this summer to play the Joker in David Ayer's Suicide Squad. It seems likely he'll return for future installments of Warner Bros.' DC franchise, but no official announcements have been made.
Shooting on the Blade Runner sequel is expected to begin next month for release on October 6, 2017.