'American Honey' Trailer: Shia LaBeouf Will Dream, Baby, Dream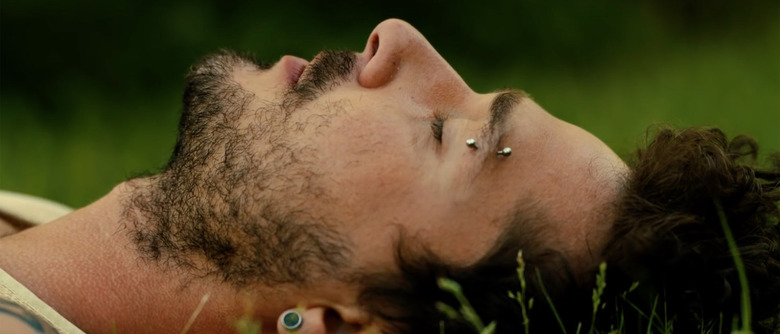 Andrea Arnold may be a British director, but her latest feature, American Honey, is about as all-American as they come. And to emphasize that point, she's getting a little assist from that most American of musicians, Bruce Springsteen. The Boss' "Dream Baby Dream" soundtracks the latest American Honey trailer, along with some voiceover reminding you that American Honey has gotten some really, really good reviews on the festival circuit.
As with Arnold's Fish Tank, American Honey stars a total newcomer. Sasha Lane plays a troubled teen who takes up with a traveling magazine sales crew, falling in love with a particularly charismatic member named Jake (Shia LaBeouf). Running the operation is steely Krystal, played by Riley Keough. Watch the latest American Honey trailer below.
"Dream Baby Dream" seems like kind of the perfect soundtrack for a movie about bright-eyed young people setting out to "explore, like, America." The only song that might be even more perfect is Rihanna's "We Found Love," which apparently makes a couple of appearances in the film itself. But the review voiceover is a bit odd. It sounds like something out of an instructional video or infomercial, rather than a typical trailer pullquote. Then again, American Honey looks like a pretty unusual movie, so perhaps it's only fitting it'd have a pretty unusual trailer.
That Screen Anarchy (formerly Twitch Film) review quoted in the trailer is one of the most glowing reviews to come out of American Honey's Cannes Film Festival premiere, but it's not the only one. Indiewire gushed, "It's the closest thing to a magnum opus in Arnold's blossoming career." In a five-star rave, The Telegraph writes, "The trip they embark on is so scrappily open-ended that almost anything goes, but it's the very lack of a rigid narrative structure that makes this such an electrifying experience for the viewer." And Variety describes the film as "part dreamy millennial picaresque, part distorted tapestry of Americana and part exquisitely illustrated iTunes musical."
American Honey arrives in theaters arrives September 30.
Star (Sasha Lane), an adolescent girl from a troubled home, runs away with a traveling sales crew who drive across the American Midwest selling subscriptions door to door. Finding her feet in this gang of teenagers, one of whom is Jake (Shia LaBeouf), she soon gets into the group's lifestyle of hard-partying nights, law-bending days, and young love.