Alamo Drafthouse Will Celebrate Tim Burton's Films With Septemburton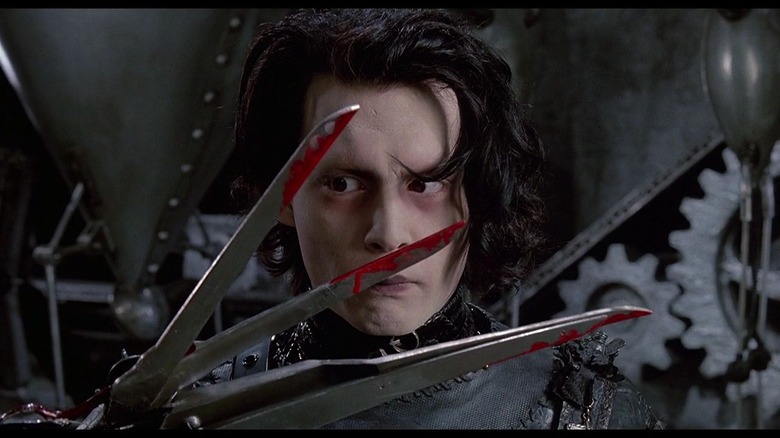 For a long time now, Tim Burton has been the popular kid. Yes, he's famous for his lonely characters, but as a filmmaker, Burton is hardly an outsider, considering his studio films are often hits with audiences. His name means something to moviegoers, thanks to movies like Edward Scissorhands, Beetlejuice, Pee-wee's Big Adventure, Ed Wood, Batman, Big Fish, and Sleepy Hollow. Next month, the Alamo Drafthouse plans on celebrating these films.
Below, learn more about Alamo Drafthouse Septemburton.
Expect Tim Burton-themed film programming, menu specials, and all sorts of collectibles and contests from the Alamo Drafthouse. Just in time for Burton's Miss Peregrine's Home for Peculiar Children – which will also premiere at a Drafhouse location during Fantastic Fest — the theater chain has officially announced Septemburton.
Here's a part of the press release:
Director Tim Burton returns to the big screen this September with MISS PEREGRINE'S HOME FOR PECULIAR CHILDREN. The film, which plays this year's Fantastic Fest, is the latest in the director's long line of singularly imaginative, sweetly off-kilter films. In honor of this occasion — and in the spirit of pure, plain fun at the movies — Alamo Drafthouse has created "Septemburton," dedicating September to celebrating the artist/director/magician/visionary and his cinematic creations with film screenings, exclusive Mondo pins, in-theater food & drink specials and an all-Burton edition of Alamo Drafthouse's collectible magazine, BIRTH.MOVIES.DEATH.– featuring cover art by the man himself.
Here's a look at BIRTH.MOVIES.DEATH's all-Burton edition issue, artist Matt Ryan Tobin's Edward Scissorhands pins, and Oliver Barrett's Beetljeuice pin:
Septemburton begins with a filmmaking contest called "BURTONIZE THIS!" You can find more details on the official site, but basically, they're asking for actors, writers, and directors to "Burtonize" a scene from a movie or show, whether by rewriting it, shooting it in a Burton-esque style, or by doing whatever they think it means to "Burtonize" a scene. The video must be no longer than 30 seconds. The contest has already begun and goes until September 6th.
As for the screenings, the Drafthouse's press release lists Batman, Beetlejuice, Edward Scissorhands, and Pee-Wee's Big Adventure, but those aren't the only Burton films they're showing nationwide at their locations. In fact, they were wise enough even to plan a few Mars Attacks! screenings. If you want to check out a film of Burton's at your local Drafthouse soon, then here's the entire schedule.
Miss Peregrine's Home for Peculiar Children opens in theaters September 30th.