'Kong: Skull Island' Star Toby Kebbell Says "Time Will Tell" Who's Really Playing King Kong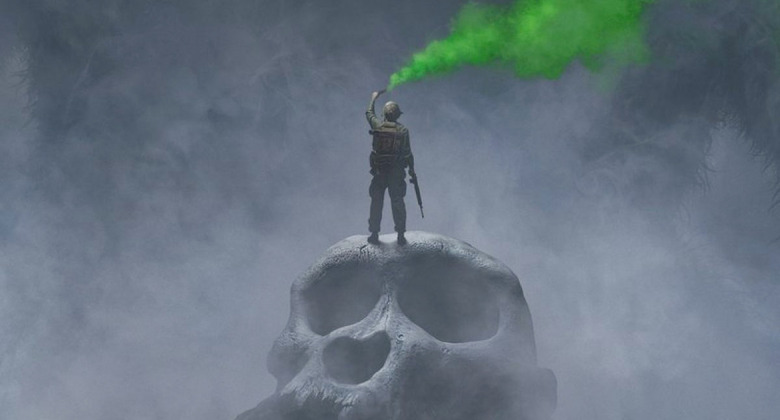 Pretty much the moment Toby Kebbell was cast in Kong: Skull Island, speculation began about whether he'd be playing King Kong. After all, Kebbell's resume includes several high-profile mo-cap roles, including the ape Koba in Dawn of the Planet of the Apes and the orc Durotan in Warcraft; he seemed like a natural fit to play Kong via the magic of motion capture. But earlier this year, Kebbell clarified that while he'd helped out with the role, Terry Notary was the one ultimately playing King Kong.
And that was that, or so we thought until now. In a more recent interview, Kebbell dropped some cryptic comments that suggest he may have been more involved with the King Kong role than previously believed.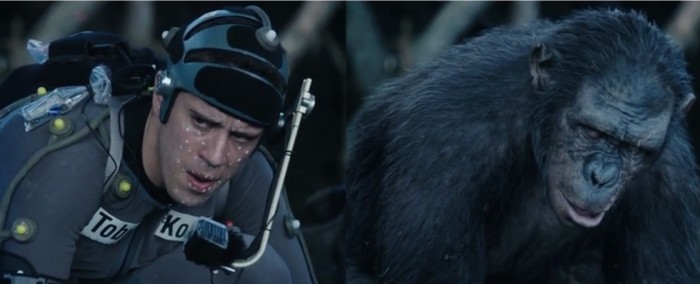 To be clear, Kebbell definitely has a human role in Kong: Skull Island. He's playing Air Force Major Jack Chapman, who works with the character played by Samuel L. Jackson. The question is whether he's also playing King Kong, and there things get a little murkier. Kebbell told Entertainment Weekly in May that he had contributed to the role. "I gave some facial reference — certain subtleties, certain looks," he said. "Terry and I worked on stuff together and created what Kong needed."
However, Kebbell stressed that the role ultimately belonged to Notary, his co-star on Warcraft and Dawn of the Planet of the Apes:
I was just there as backup for pieces that Terry really wanted to get details on. It's a real honor to be asked by someone who's a great performer, to come and help support their performance. It becomes a symbiotic thing, and it's more like buddies asking each other to help. If we were mechanics and he was having a problem with his sprocket set, it's more like he borrowed my sprocket set than me playing King Kong.
In another interview from June, this time with The Daily Beast, Kebbell once again reiterated that Notary was the one bringing King Kong to life:
I was asked very sweetly by Terry [Notary] who said, 'There are some things with Kong's face. We need a nuance. We need a subtlety. Will you come and help?' I was flattered and honored. Of course I would come and help. I've done a couple of days, but Terry Notary plays Kong.
It all sounds pretty clear, right? But when MovieWeb spoke with Kebbell this past weekend and mentioned earlier interviews in which he'd shut down those King Kong rumors, Kebbell responded as follows:
I did, yeah, put them down. It's a tricky one. I think... time will tell who's playing Kong, but, for the time being, I've been asked to promote playing Major Chapman. Jack Chapman is my character, and he's the sidekick of Sam Jackson's character.
In contrast to his other interviews, in which Kebbell made sure to emphasize in no uncertain terms that the role was Notary's and not his, the wording here is ambiguous. Taken at face value, they seem to suggest there's some question of who really played Kong, and that Kebbell may have contributed more than just the "couple of days" of "help" he referenced in other conversations. To give Kebbell the benefit of the doubt, though, he's doing tons of interviews right now for Ben-Hur and it's possible this one answer just came out wrong.
This question is sure to come up again before Kong: Skull Island wraps up its press tour next year, so we'll probably get more clarification at some point. In the meantime, though, Kebbell is very happy to talk about his confirmed role in Kong: Skull Island as Samuel L. Jackson's sidekick:
I tell you, man, I'm sure people go on about, 'Oh, Sam does this...' You don't know who Sam Jackson is. Sam Jackson doesn't play the same person... he doesn't play himself, first of all. He's one of the most hilarious, good-natured, most well-read people. And I'm talking about next to Rhys Ifans and my uncle David and my brother James. He is so articulate and so well-read. It's a pleasure to spend any time with him. I wish Sam was my best friend. I wish I could call Sam up and go, 'What's up? How are you doing?' He's a dream come true.
Kong: Skull Island arrives March 10, 2017.