Robert Downey Jr. And 'True Detective' Creator Nic Pizzolatto Teaming For 'Perry Mason' HBO Series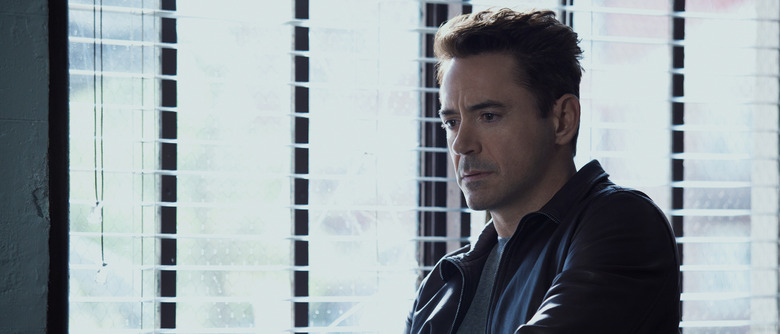 It remains unclear whether True Detective will return for a third season, following a critically acclaimed first season and a widely panned second one. But in the meantime, it looks like creator Nic Pizzolatto will have a different HBO project to keep him busy. He and Robert Downey Jr. are in talks for a drama series at HBO that's probably a reworked version of the Perry Mason movie that Downey has been trying to get off the ground for a while. 
Variety reports Pizzolatto is attached to write and Downey is attached to lead the unnamed HBO drama project. Both will additionally produce, alongside Joe Horacek and Susan Downey. Confirmed details are scarce, but the trade's sources say the new series is based on Downey's long-gestating Perry Mason feature film. According to Deadline, the HBO drama will have shorter seasons (a la True Detective, which has had 8 episodes per season), with future seasons depending on Downey's availability.
The Perry Mason character first appeared in the 1930s, in a series of novels Erle Stanley Gardner, but is probably best remembered as the lead character of the Perry Mason TV series that aired on CBS from 1957 to 1966 and starred Raymond Burr as the criminal defense lawyer. Other key characters include Perry's secretary Della Street, private detective Paul Drake, and district attorney Hamilton Burger.
Downey has been working on a Perry Mason movie since about 2011, when he first set up the project at Warner Bros. The Perry Mason feature never got very far, and so Team Downey decided to shift gears and try again on the small screen. The big-screen version of the project was to be a period piece set in 1930s Los Angeles, but it's unclear whether the HBO TV series will keep that retro setting. The Perry Mason HBO series will be Downey's first regular TV role since Ally McBeal in the early 2000s.
While HBO has yet to announce a third season of True Detective, the premium cable network has made it clear they'd like to stay in business with Pizzolatto, signing him for an overall deal that keeps him in their stable through 2018. Pizzolatto's other screen credits include episodes of AMC's The Killing and the screenplay for Antoine Fuqua's upcoming The Magnificent Seven remake.
Downey has spent most of the past few years playing Iron Man in the Marvel movies, returning earlier this year for Captain America: Civil War. He'll reprise the role again in next year's Spider-Man: Homecoming. His recent non-superhero roles include the Sherlock Holmes franchise and another lawyer drama, The Judge.