Showtime's 'Purity' Won't Keep Daniel Craig From Returning As James Bond [TCA 2016]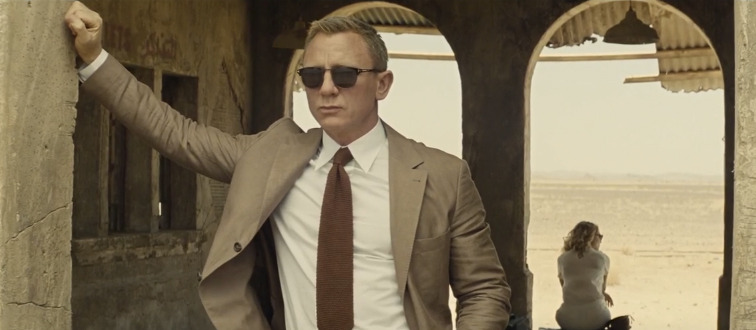 When the upcoming Showtime miniseries Purity cast Daniel Craig, some fans speculated it could be a sign he really was leaving the James Bond franchise. Today, Showtime Networks Inc. President and CEO David Nevins spoke about the upcoming show in his announcements to the Television Critics Association. After his panel, Nevins spoke with reporters further and we asked if Purity would tie up Craig long enough to keep him from playing Bond again.
"It depends when they do the next James Bond movie," Nevins said. "I don't think it precludes him, is the answer. This will be completed I believe during the course of 2017. So depending on how long they're willing to wait to star shooting the next Bond, it's possible." 
Purity will be two 10-episode seasons and all 20 episodes will shoot pretty much continuously. "There may be some break somewhere, but it's mostly going to be fairly continuous," Nevins said.
On the press tour for Spectre, Craig seemingly came up with a new way to say he doesn't want to play James Bond anymore for every interview he did. However, after Skyfall, his deal for a fourth film at least included an option for a fifth. Casting the 25th official James Bond film could still be a way off, as MGM, which produces the EON Productions James Bond series, is negotiating with distributors should they not renew their deal with Sony to distribute MGM titles.
Based on Jonathan Franzen novel, Purity stars Craig as Andreas Wolf, whom Nevins describes as "a Julian Assange type, a hacktivist crusader for radical transparency." Franzen is writing the series along with Todd Field and David Hare, with Field set to direct all 20 episodes.
Casting for the lead role of Pip has not been announced. The book follows Pip joining Wolf's activist group The Sunlight Project in South America. Wolf's history traces back to the fall of the Berlin Wall. Nevins said the series will film partially on location.
"I don't know that the majority will but it's significantly set in Berlin and South America and a couple different locations in the U.S.," Nevins said. "This show is very much a U.S.-based show but with real tentacles going elsewhere. If anyone's read the book, it gives you a sense of how it works. There's a novel with a very well constructed structural novel that is the roadmap."
Check back on /Film for more news on Showtime's announcements.