'High Maintenance' Trailer: HBO Examines The Life Of A Pot Dealer In New York City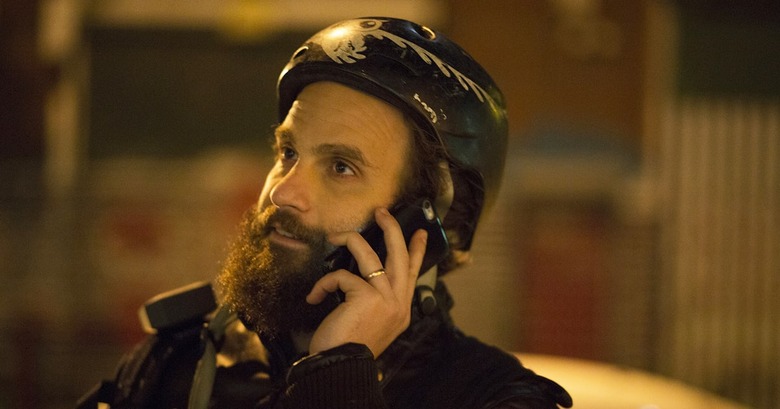 High Maintenance is coming to HBO. Created by Katja Blichfeld and Ben Sinclair, the web series has already released 19 episodes about a nameless weed dealer who resides in Brooklyn, and HBO will make all of those past episodes available before the new season starts. Sinclair stars in the series, which shows him coming in and out of the lives of his customers — some of them played by recognizable faces like Dan Stevens (The Guest) — in every episode.
Below, watch the High Maintenance trailer.
Over a year ago, HBO ordered six episodes of High Maintenance. Before they got involved in the show, each episode was made for under $1,000. The comedy, which started in 2012, has been written and directed almost entirely by Blichfeld and Sinclair, who are also married. Blichfeld won an Emmy for casting 30 Rock, while Sinclair has appeared in a variety of shows and movies. He also edits High Maintenance.
Here's the High Maintenance trailer (Source: EW):
Unlike the webisodes, which ranged from five minutes to 15 minutes, each of the six new episodes from HBO is 30 minutes in length. But based on the trailer, the show has the former web series' loose structure and mellow vibe. If you never watched High Maintenance on Vimeo, then you can soon watch all previous episodes on HBO, HBO Go, and HBO Now. They'll be made available on September 1st, so there will be over two weeks to catch up before the new episodes air.
The new trailer is just as charming as the teaser we saw back in June. High Maintenance is one of the promising shows HBO has coming up. In addition to Katja Blichfeld and Ben Sinclair's series, the highly anticipated but slightly troubled Westworld and a potentially delightful comedy about a divorce, titled Divorce, are coming to the cable network this fall.
Here's the official synopsis for High Maintenance:
Providing a glimpse into the homes and routines of eccentric New Yorkers, the comedy series HIGH MAINTENANCE explores the private lives of these unique individuals through a common thread: their weed deliveryman. Ben Sinclair stars as The Guy, whose client base includes a group of characters with neuroses as diverse as the city.
HIGH MAINTENANCE was created by the married duo of Katja Blichfeld (Emmy®-winning casting director of "30 Rock") and Ben Sinclair ("Sisters," "The Big C"), who write and direct every episode of the new season, and executive produced by Katja Blichfeld, Ben Sinclair and Russell Gregory.
High Maintenance premieres on HBO on September 16th at 11 pm.