CBS Wants 'The Big Bang Theory' To Run "Forever" [TCA 2016]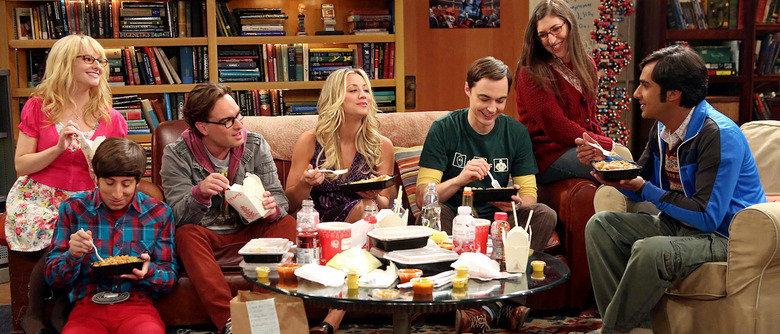 During his opening remarks to the Television Critics Association, CBS President of Entertainment addressed the upcoming 10th season of their hit sitcom The Big Bang Theory. While no deals with cast members have been made beyond this year, Gellar indicated his intention to keep the show going, with the help of the show's producers at Warner Brothers Television.
"We are very confident that everyone involved wants more Big Bang past year 10," Gellar said. "I know Warner Bros. will make those deals." 
The ensemble cast of The Big Bang Theory includes four-time Emmy winner Jim Parsons, Johnny Galecki, Kaley Cuoco, Simon Helberg, Kunal Nayyar, Melissa Rauch, and Mayim Bialik. That's seven actors with whom to negotiate long-term deals. Speaking with reporters further after his panel, Gellar essentially said the ball was in their court. He will keep airing it if they keep making the show.
"We'll put it on for as long as everyone wants Big Bang on the air," Gellar said. "I hope it lasts forever."
The Big Bang Theory comes from creator Chuck Lorre, who has created many of CBS's long-running hits including Two and a Half Men, Mike and Molly, and the currently airing Mom. Though Gellar wanted to stoke the fires of more Big Bang Theory, he could not confirm where things stand on the dealmaking.
"I don't have any details right now," Gellar said.
Salaries for sitcom ensembles can be tricky business. The Friends cast agreed they would all be paid the same, so that the network could not leverage one against the other. The Big Bang Theory is different in that some cast members, like Rauch and Bialik, joined the cast in later seasons.
In 2014, Deadline reported Parsons, Galecki and Cuoco signed new deals for $1 million per episode for three years. That deal ends at the conclusion of season 10. Radar Online reported earlier this year that Bialik was disgruntled over Cuoco's high salary.
The Big Bang Theory was the number one comedy on television at one time and still remains at the top of the comedy landscape. Reruns also air in syndication, so it behooves CBS to add further seasons to their primetime lineup and syndication packages. The Big Bang Theory season 10 premieres Monday, September 19 at 8PM on CBS.