James Wan Responds To 'Aquaman' Villain Reports, Talks 'The Conjuring' Cinematic Universe [TCA 2016]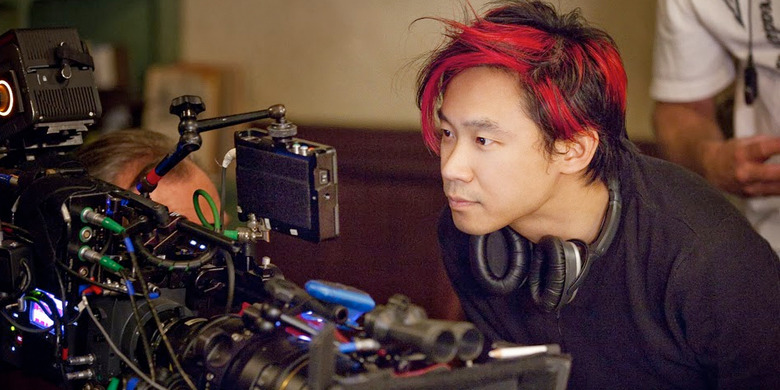 We had a one-on-one interview with MacGyver pilot director and executive producer James Wan and showrunner Peter Lenkov before their Television Critics Association panel. In the time between the interview and panel, news broke that the villain of Wan's Aquaman movie would be Black Manta. After the panel, I asked Wan about choosing Black Manta for the villain.
"I want to know where Wrap got that piece of news from," Wan laughed. "Come on, I can't talk about this."  
That's not to say The Wrap was wrong. Wan would neither confirm nor deny. "I'm not saying anything," Wan said. "No comment is my comment."
During our interview, I asked Wan if he was getting periodic updates from DC and Warner Bros. as films like Suicide Squad are released and Justice League is in production. Future directors may need information to adjust their subsequent DC films accordingly. Wan laughed about that too.
"It's like the CIA," Wan said. "I'm on a need-to-know basis and only if I need to know."
Wan had a bit more to say about his Conjuring cinematic universe. With Annabelle and The Nun getting their own spinoff films after being featured in the cases of Ed and Lorraine Warren (Patrick Wilson and Vera Farmiga), Forbes called The Conjuring the first successful cinematic universe post-Marvel.
"It's good, especially since people weren't expecting that," Wan said. "That's always nice, because we got to do it under the radar. That was the best thing. I'd get to create this world that I love and I get to spin it off and have no one tell me how to do it. I just do the story that I want to do."
A shared universe was Wan's goal, and he's proud to see his dream fulfilled. A sequel to Annabelle directed by David F. Sandberg, who directed Lights Out, is in production.
"I quietly think of this bigger universe but I'm very superstitious," Wan said. "I never like to talk about it. I don't like talking about sequels or spinoffs or franchise until they actually happen, until they actually work with the audience."
As the producer of Lights Out, Wan hinted at plans for the sequel to that film, which opened to over $20 million in July.
"Continuing with that world, carrying this potential story," Wan said. "I'm excited for what the potential franchise could be. We've created this villain we're excited about and we'll see what happens."
We'll have our full interview with Wan and Lenkov in September, when MacGyver premieres September 23 at 8PM on CBS.