'Orange Is The New Black' Star Joins 'Spider-Man: Homecoming' As The Tinkerer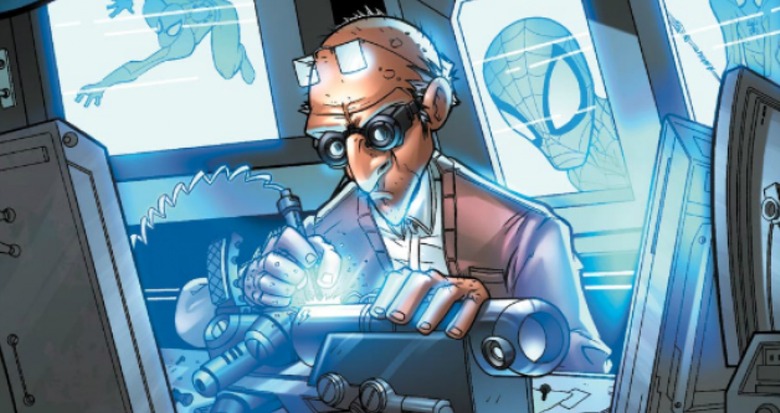 Michael Chernus has joined the cast of Spider-Man: Homecoming, and will play one of the film's villains. Chernus, best known for playing Cal Chapman on Orange Is The New Black, is set to play Phineas Mason aka the Tinkerer in the film. Learn more, after the jump.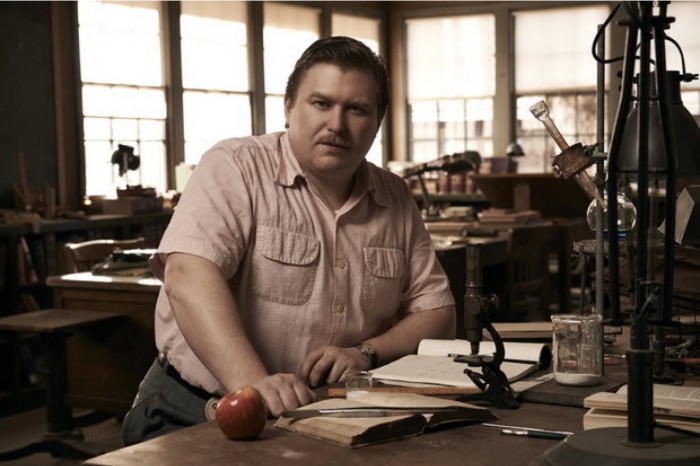 Deadline broke the news that Chernus would be joining the Jon Watts-directed film, playing a second villain opposite Michael Keaton's Vulture. Chernus' credits also include Captain Phillips, Aloha, The Bourne Legacy and Manhattan.
The Tinkerer was created by Stan Lee and Steve Ditko, first appearing in The Amazing Spider-Man #2 published in April 1963. This early Spider-Man villain is a brilliant inventor and technician who "designs advanced weaponry for criminals and sometimes undertakes crimes of his own." Here is more information on the character from Marvel's character database:
First encountered by Spider-Man early in the webspinner's career, he appeared to be the leader of an alien task force attempting to control the world. Though Spider-Man stopped the "invasion", the Tinkerer got away leaving behind only a rubber mask, leaving a confused Spider-Man to ponder just who or what the Tinkerer really was. Years later, Spider-Man learns that the Tinkerer is an ordinary man who has an extraordinary talent for anything mechanical, and his "aliens" were really movie stuntmen in costumes, doing his dirty work. The Tinkerer has in recent years been inventing armor and weapons for various super-criminals, including the Beetle, the Big Wheel, Hobgoblin (Jason Macendale), and the Constrictor. Most recently, Tinkerer was severely injured by Punisher amidst the superhero Civil War. He recovered and went back to his work, but was eventually arrested. His son, Rick Mason struck a bargain with Norman Osborn to have the Tinkerer released upon completion of a single mission. Osborn agreed and kept his word after Mason delivered on his end.
And for those not wanting to read, here is a video primer which was created about the character:
It was previously reported that Logan Marshall-Green had joined the film, and it was widely rumored that he was going to be playing the role of Phineas Mason aka Tinkerer. It's unclear if Chernus has replaced Marshall-Green or if those reports were never accurate. It's curious that the role has just been cast as shooting began over three weeks ago. At Comic-Con interviews, a lot was made about Vulture's tech-armor. It seems logical that Tinkerer may be involved in helping Keaton's character create his supervillain suit and weapons.
Spider-Man: Homecoming stars Tom Holland, who first appeared as Peter Parker in Marvel Studios' Captain America: Civil War earlier this summer. The Sony and Marvel co-production went into filming last month, and at San Diego Comic Con International 2016, Marvel head Kevin Feige previewed a trailer from the first two weeks of filming. The trailer showcased a John Hughes-style high school coming of age film, with a very different tone and feel than any of the previous Marvel Studios movies. The film also stars Marissa Tomei as Aunt May, Martin Starr, Zendaya, Angourie Rice, Donald Glover, Hannibal Buress and others. Robert Downey Jr. will reprise his role as Tony Stark/Iron Man in the film.Spider-Man: Homecoming will swing into theaters on July 7th, 2017.