This Week In Trailers: Complete Unknown, The Prequels Strike Back: A Fan's Journey, The Transformers: The Movie [30th Anniversary Edition], Uncle Kent 2, Kampai! For The Love Of Sake, Found Footage 3D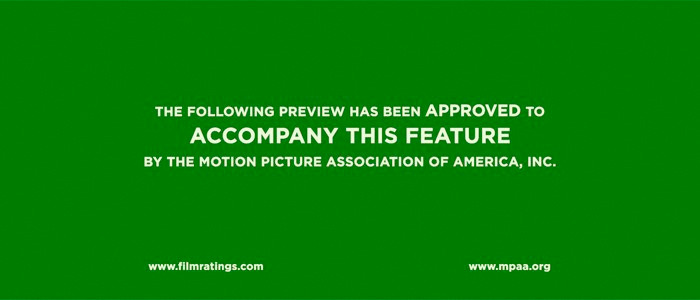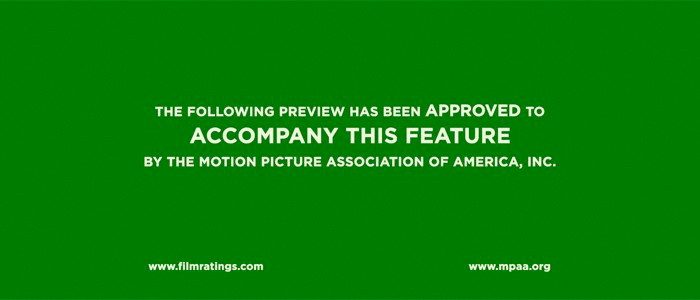 Trailers are an under-appreciated art form insofar that many times they're seen as vehicles for showing footage, explaining films away, or showing their hand about what moviegoers can expect. Foreign, domestic, independent, big budget: What better way to hone your skills as a thoughtful moviegoer than by deconstructing these little pieces of advertising? This week we have the script flipped on us when it comes to found footage movies, debate other nerds about the quality of the Star Wars prequels, get that Transformers: The Movie title track by Lion stuck in our melons, bail on our life to make a new one, figure out a puzzling movie about I don't know what, and get drunk on sake.
Complete Unknown Trailer
Without question, 2004's Maria Full of Grace was one of the best films to come out that year.
12 years ago, director Joshua Marston crafted a tale about a pregnant, Colombian girl who becomes a drug mule in order to make money for her family. It was nominated for an Academy Award and put Marston on a trajectory where I would have hoped to see a slew of incredibly well-thought and executed films from the man. Such was not the case. While his television work has been respectable and kept him working on and off for the last decade plus I am wishing to the cinema gods that this is the movie half as good as the trailer. I'm deeply in love what what's here. Michael Shannon and Rachel Weisz make a strong impression with a narrative that feels profound, high concept, but grounded in a real emotional place. I don't know how it can go anywhere but into a destructive place for all involved but all signs point to somewhere unpleasant. Fantastic.
The Prequels Strike Back: A Fan's Journey Trailer
Does Kevin Smith have a point?
In this trailer for director Bradley Weatherholt's exploration of the Star Wars prequels we have Kevin Smith postulating that there will be a generation of kids who revere these first three films, negating an entire generation's proclamation (mostly Gen X'ers and Y'ers) that these films not only felt flat, they were abominations that were meme-able on multiple fronts. I'm not so sure Smith is right in this guess but this kind of questioning, oration, and general layperson grousing makes for some interesting viewing. I don't think anyone will come out on the other side feeling any different about how you come down on the subject but any kind of dissection of these movies gets my stamp-o-approval.
Uncle Kent 2 Trailer
In case you care, Joe Swanberg directs the first 12 minutes.
So, director Todd Rohal picks up where Swanberg left off in 2011 with a sequel to a movie that requires no knowledge of the first installment. Good for all of us because I don't even know what's happening here. Nor do I care as what we get is fascinating all on its own. With images from Comic-Con (huh?) to some of the most random visual bon mots that make no sense, it's a frenetic dash to a finish line that either leaves you completely spurned or tantalized to see what this is all about. I'm in the latter camp. Bring it.
Kampai! For the Love of Sake Trailer
Sorry, this stuff fascinates me. Kind of like pinwheels.
I thought this was exactly like the documentary I pointed out just months ago called The Birth of Sake but this is completely different but entirely welcomed. Director Mirai Konishi takes us from beyond the bougie sushi joints, where drunken bros and co-eds are air dropping small cups of this stuff into their beers and slamming it on tables, to the place where this liquid is treated pretty reverently. It's an art. It's a passion. You can feel the history that goes into making sake and the stories that must live in every batch. The trailer gives us a smooth overview of why this subject is worthy of such scrutiny and earns the right to ask for the sale by the end. It isn't so much about the historical story behind it but how an entire cadre of people are trying to hold on to the vestiges of the past that this liquid represents by honoring its long tradition. Kampai!
Found Footage 3D Trailer
Well, that didn't end like I expected.
I don't know where director Steven DeGennaro got the idea for something as meta as a meditation on found footage movies that takes a wild left turn towards the end of the trailer but I like it. It's hard to tell when things start going from hilarious to troubling but that transition is handled so well. The way it is constructed it almost has to play out like this because the tone shifts so drastically. You would either have to sell the movie as ha-ha funny or a legit fright feature and this saddles both with genial aplomb. Without question I have to know what happens next.
The Transformers: The Movie [30th Anniversary Edition] Trailer
All you need to know about director Nelson Shin's animated classic is that this perhaps, for one generation of young boys, the first time when they were introduced to emotions surrounding the deaths of their heroes. I was more of a G.I. Joe fan so I only saw my toys turned into a movie that had Don Johnson's voice and my beloved Cobra Commander turned into an actual snake. I'm actually impressed by the clean-up that's been done on this based on the trailer so I may actually end up ponying out actual adult money for this one.
Nota bene: If you have any suggestions of trailers to possibly be included in this column, even have a trailer of your own to pitch, please let me know by sending me a note at Christopher_Stipp@yahoo.com or look me up via Twitter at @Stipp
In case you missed them, here are the other trailers we covered at /Film this week: