VOTD: 'Suicide Squad' Is Packed With Easter Eggs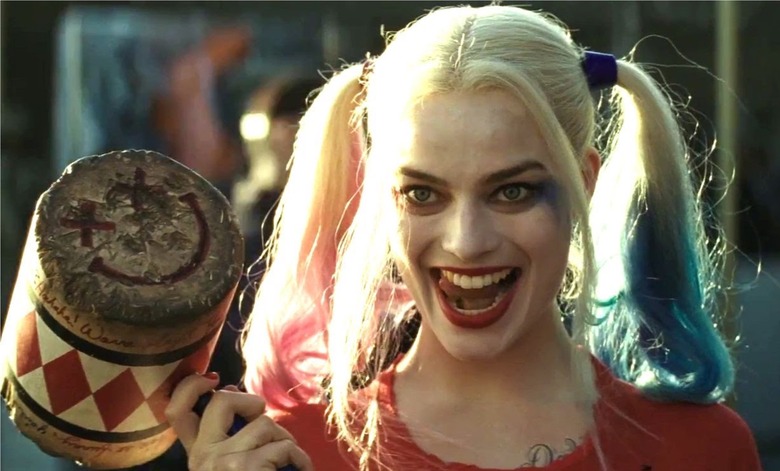 Suicide Squad contains a good amount of Easter eggs for fans of DC Comics. Some are more noticeable than others, like when writer/director David Ayer stages a nice tip of the hat to artist Alex Ross' "Tango with Evil" cover for Batman: Harley Quinn, with Harley Quinn (Margot Robbie) wearing her signature costume. There are plenty of more winks and nods in the film, and if you think you missed any of them, then you may want to check out the video below highlighting the many Suicide Squad Easter eggs.
Ayer does more than just reference DC comics in Suicide Squad. Ayer's film often reflects the irreverent tone, nasty spirit, and relationships from the New 52 series. Whether you like the film or not, there's no denying the director made a Suicide Squad movie. You can see a few of the references and welcomed deviations — Dr. Harleen Quinzel choosing to fall in the vat of chemicals, for example — from the comics in this video from Mr. Sunday Movies:
The video does not mention the Watchmen Easter egg. When a child-sized mannequin reminds Deadshot of his kid (which is maybe a bit of a stretch), the yellow smiley face from Watchmen is visible in the shot. Batman v Superman: Dawn of Justice also features a reference to Alan Moore's famous graphic novel. In the superior extended cut of Snyder's film, "the end is nigh" is spray-painted on a Gotham Seaport billboard.
Considering how many Easter eggs the above video lists off, it wouldn't be surprising if there are even more nods fans have yet to discover. One of Suicide Squad's most significant Easter eggs is the reveal that Harley Quinn had a hand in Robin's death. Maybe we'll see her and the Joker face the repercussions for his murder in Ben Affleck's solo Batman film, which is rumored to co-star a lot of familiar villains.
Here's the official synopsis for Suicide Squad:
It feels good to be bad... Assemble a team of the world's most dangerous, incarcerated Super-Villains, provide them with the most powerful arsenal at the government's disposal, and send them off on a mission to defeat an enigmatic, insuperable entity. U.S. intelligence officer Amanda Waller has determined only a secretly convened group of disparate, despicable individuals with next to nothing to lose will do. However, once they realize they weren't picked to succeed but chosen for their patent culpability when they inevitably fail, will the Suicide Squad resolve to die trying, or decide it's every man for himself?
Suicide Squad is now in theaters.