'The Sea Of Trees' Trailer: Matthew McConaughey Finds Himself Lost In Gus Van Sant's New Drama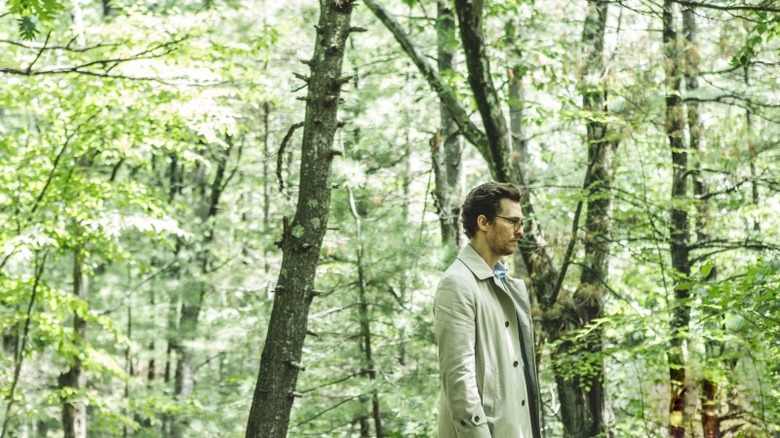 Back in June, news broke that A24 is releasing Gus Van Sant's The Sea of Trees. The drama, which premiered at the Cannes Film Festival over a year ago, was initially acquired by Lionsgate and Roadside Attractions. After sitting on the shelf for a while, for whatever reason, A24 stepped in to distribute the film. The eclectic director behind My Own Private Idaho, Good Will Hunting, and To Die For explores Japan's Aokigahara forest with his newest picture, which stars Matthew McConaughey, Ken Watanabe, and Naomi Watts.
Below, watch The Sea of Trees trailer.
In the film, after the death of his wife Joan (Watts), Arthur (McConaguhey) leaves his possessions behind, travels to Japan, and enters Aokigahara forest, also known as Suicide Forest or Sea of Trees. In screenwriter Chris Sparling's (Buried) nonlinear story, Van Sant flashes back to Arthur's old life, when he was married and a successful writer. As he struggles with loss, he crosses paths with Takumi, an injured man he promises to save. Their conversations revolve around death, God, love, and all that good stuff.
The Sea of Trees Trailer
The song in the trailer, "Broken People," comes from Kerry Muzzey, not composer Danny Elfman. Elfman has been collaborating with Gus Van Sant for a long time now, having scored To Die For, Milk, Good Will Hunting, and more. Muzzey's piece of music goes for a grand and inspiring feeling, and we'll all soon see if it — and the trailer itself — reflects the story Van Sant is telling. Sometimes his films can be incredibly inspiring, and sometimes not so much. Unfortunately, critics weren't very moved by The Sea of Trees when it debuted at the Cannes Film Festival, but since it's a Van Sant film, that's reason enough to stay hopeful.
Here's the official synopsis:
In this powerful story of love and redemption, Matthew McConaughey stars as Arthur Brennan, an American professor who travels to Japan in the midst of a personal crisis. As he wanders through a mysterious forest with a dark past, he experiences flashbacks of his fraught but loving relationship with his wife, Joan (Naomi Watts), and meets an enigmatic stranger, Takumi (Ken Watanabe), who is lost and injured. Arthur devotes himself to saving Takumi and returning him home to safety, and the two embark on a spiritual, life-changing journey of friendship, discovery, and healing—one which may ultimately re-connect Arthur with his love for his wife.
The Sea Of Trees opens in limited release and is available to stream on on August 26th.