'The X-Files': Fox Confirms "Significant Talks" For Another Season [TCA 2016]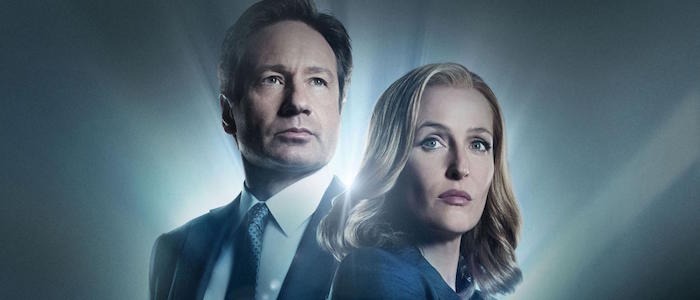 Fox executives spoke with the Television Critics Association today. Fox Television Group Chairman and CEO Dana Walden and Fox Broadcasting Company Entertainment President David Madden answered questions about the successful X-Files limited series earlier this year and possible plans for another.
"We would obviously love to do another season," Madden said. "There are significant talks going on with all three of the principals. Schedules are hard but we're working hard to get this done." 
After the panel, Walden spoke more about her hopes for a longer run of X-Files. There were only six episodes this year. "We would have liked to have done more in the first place," Walden said. "It was really the limitations of David [Duchovny] and Gillian [Anderson] and Chris [Carter]'s schedules. Gillian lives in the U.K. David lives in New York and California and we do the show in Vancouver. Chris lives up north, so it's just trying to coordinate a time where they all could carve out a period to be in Vancouver. I think now we have longer to plan. We're in conversations that potentially we could do more. I don't imagine it being a full season of The X-Files but I would be really happy if we were able to get eight to 10 episodes."
During their panel, the question of criticism of The X-Files' six episodes came up. While the show was highly rated, by the sixth episode it appeared fans and reviewers found the new shows problematic. Madden stood by the show.
"I actually think that the season, the six episodes were strong," Madden said. "We worked hard with Chris on the previous season. The episodes represent Chris and his team's vision. Everybody reads what they read. If we have the opportunity to do more episodes, we will take our cue from Chris and his team."
Walden acknowledged some of the criticism, adding that returning after 14 years burdened this season with additional pressures. A follow-up season won't have to address them.
"I would just add the show was off the air for a very long time and was introduced to a variety of new viewers through OTT [over the top] platforms [like Netflix and On Demand services]," Walden said. "There was still a lot of time to cover in these six episodes. They had the challenge of filling in the mythology and how they go to where they were at the start of the six. Going forward, there won't be the same obligation to reset the series. On our social platforms, the chatter is overwhelmingly positive. The fans want more episodes. I did read some negative reviews and I also read some glowing reviews. Like most shows, I thought it was mixed."