Hulu Announces Documentaries About Batman Creator Bill Finger, 'The Dana Carvey Show' & More [TCA 2016]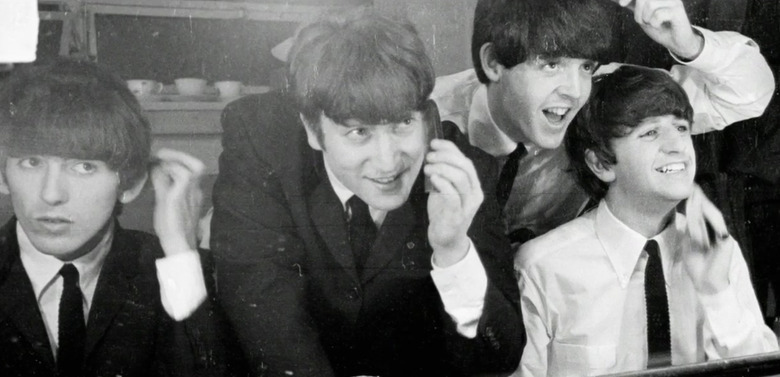 Hulu presented panels for the Television Critics Association this weekend. During his opening remarks, Hulu SVP and Head of Content Craig Erwich announced some new developments for the streaming service's original programming. A documentary series, Limelight Documentary, will include films about Batman co-creator Bill Finger, one-time James Bond George Lazenby, The Beatles and more. 
Batman & Bill is the name of the Bill Finger doc. "We'll explore the true origin of Batman through an eye-opening account of Bill Finger, the until now unknown co-creator of Batman, and the superheroic fight to get Bill the recognition he deserves," Erwich said.
Finger did receive credit on the film Batman v Superman: Dawn of Justice and in the series Gotham. Perhaps the documentary will elaborate on what it took to lobby for his recognition.
Ron Howard directs the Beatles documentary Eight Days a Week. "This film will resonate with all ages as it speaks to stadium tours, superbands and the bond between four men," Erwich said.Becoming Bond is the Lazenby doc, which features Lazenby today speaking about his experience. Big Brother tells the story of the cult indie skateboarder magazine that gave birth to the Jackass series, including their clash with publisher Larry Flynt. Obey Giant is a Shepard Fairey documentary going through his iconic Obama "Hope" poster and the controversy surrounding it.
Perhaps most unexpectedly, the documentary Too Funny to Fail is about the failed 1986 The Dana Carvey Show. Carvey was shown in a clip speaking about it, and the documentary will show how Steve Carell, Stephen Colbert, Charlie Kaufman, Bob Odenkirk, Robert Smigel and Louis C.K. were launched "out of the ashes of this disaster," according to Erwich.
Erwich also officially announced a new season of the Jane Campion and Gerard Lee created Top of the Lake, starring Nicole Kidman. Two seasons of Top of the Lake previously aired on Sundance Channel.
Finally, Erwich announced a series based on The Handmaid's Tale to star Elisabeth Moss, Max Minghella, Ann Dowd and Orange is the New Black's Samira Wiley.
"We're continuing to attract A-list talent in front of and behind the camera," Erwich said. "In 2017 we're going to premiere The Handmaid's Tale based on Margaret Atwood's dystopian novel."
The Handmaid's Tale was previously adapted as a 1990 movie directed by Volker Schlondorff from a screenplay adaptation by Harold Pinter, starring the late Natasha Richardson, Faye Dunaway, Aidan Quinn, Elizabeth McGovern and Robert Duvall.
Stay tuned for interviews with Hulu series showrunners and more TCA news at /Film.