'Two Lovers And A Bear' Trailer: The Bear Is The Least Of Dane DeHaan And Tatiana Maslany's Problems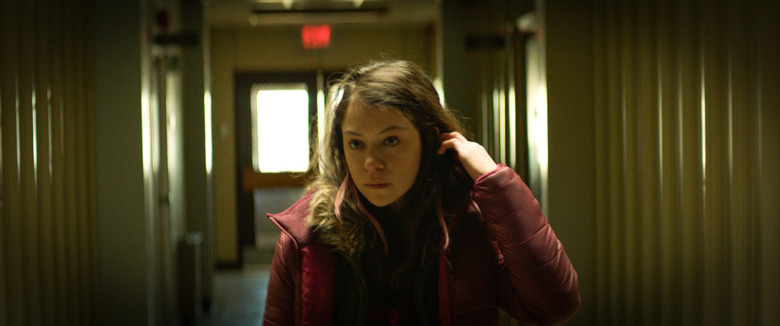 For a lot of actors, starring in an intense romantic drama set in the Arctic would seem like hard work. For Tatiana Maslany, it probably feels like a vacation since she gets to play just the one character. Two Lovers and a Bear stars the Orphan Black actress as one of the lovers and Dane DeHaan as the other. There is an actual, literal bear in this movie, too, but this might be one of those situations where the real bear is their troubled past or something like that.
Two Lovers and a Bear is the new movie by Kim Nguyen, the Canadian director of War Witch. Check out the Two Lovers and a Bear trailer after the jump. 
The Toronto International Film Festival, which will show Two Lovers and a Bear next month, describes the movie as "a hypnotic romance about two star-crossed lovers who find that even the icy expanses of the Arctic offer little refuge from their pasts." And to give you an even better sense of what kind of troubles lie ahead for the couple, the official TIFF catalogue has Two Lovers and a Bear tagged "Mental Health" in addition to "Addiction + Recovery." So yeah, the bear is probably the least of their problems.
Reviews out of Cannes, where Two Lovers and a Bear had its world premiere, were mixed, but even if it's a misfire it sounds like an interesting one. Screen Daily reports, "The film's unexpected narrative elements — including a few shots you've never seen no matter how often you go to the movies — make this a rewarding take on coupledom told with satisfying visual flair." And the combination of the Maslany and DeHaan — two spectacular young actors who never quite seem to get their due — should make sparks fly.