Daisy Ridley Will Star In Doug Liman's 'Chaos Walking'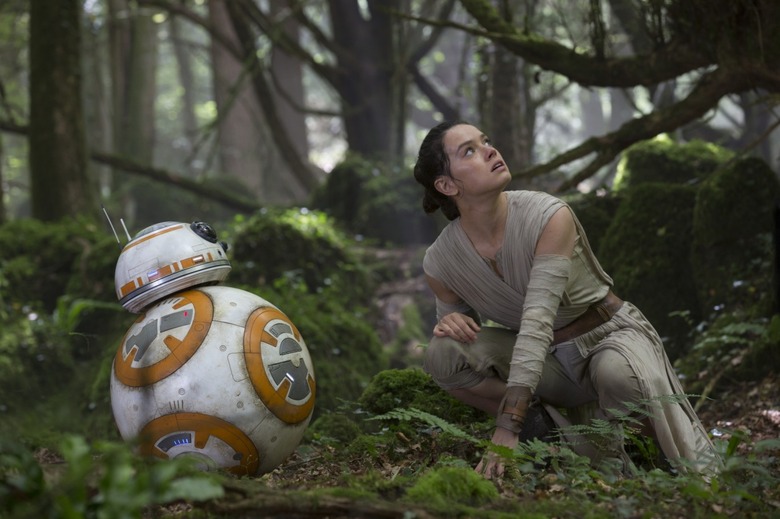 Now that The Hunger Games franchise is most likely finished — and with the Divergent series limping towards its conclusion — Lionsgate is seeking a new YA franchise. With the help of director Doug Liman (Edge of Tomorrow) and Star Wars: The Force Awakens star Daisy Ridley, they may get their wish. Ridley has signed on to star in Chaos Walking, an adaptation of part one in author Patrick Ness' trilogy.
Below, learn more about the Chaos Walking adaptation.
Variety reports that Lionsgate CEO Jon Feltheimer confirmed Ridley's involvement involvement during the studio's earnings call with Wall Street analysts. Production is expected to kick off next year, with Liman directing, which makes us wonder how he'll fit the project into his schedule since Gambit is supposedly starting principal photography next spring.
Part one of the Chaos Walking series, The Knife of Never Letting Go, was published in 2008. The story takes place in a horrifying-sounding dystopia where men have the "noise" — the power to hear each other's thoughts. Jamie Linden (Money Monster) wrote the most recent draft of the adaptation. Charlie Kaufman also worked on the script once upon a time.
Here's the first book's synopsis:
Todd Hewitt is the only boy in a town of men. Ever since the settlers were infected with the Noise germ, Todd can hear everything the men think, and they hear everything he thinks. Todd is just a month away from becoming a man, but in the midst of the cacophony, he knows that the town is hiding something from him — something so awful Todd is forced to flee with only his dog, whose simple, loyal voice he hears too. With hostile men from the town in pursuit, the two stumble upon a strange and eerily silent creature: a girl. Who is she? Why wasn't she killed by the germ like all the females on New World? Propelled by Todd's gritty narration, readers are in for a white-knuckle journey in which a boy on the cusp of manhood must unlearn everything he knows in order to figure out who he truly is.
Daisy Ridley would presumably play the mysterious young woman, Viola Eade, whom the protagonist discovers. The two attempt to stop a war that's coming. In the first book, Viola sounds like more of a supporting role, but in the second installment in the Chaos Walking series, The Ask and the Answer, she's a narrator and lead.
Ridley has already lined up a few other starring roles for herself since her breakout performance in Star Wars: The Force Awakens. She'll appear in the J.J. Abrams-produced Kolma, which will be directed by Marielle Heller, the filmmaker behind last year's tremendous The Diary of a Teenage Girl. Ridley is also attached to Claire McCarthy's (The Waiting City) reimagining of William Shakespeare's "Hamlet" told from Ophelia's point of view.