'The Defenders': 'Daredevil' Star Elden Henson Says Foggy Nelson Will Report For Duty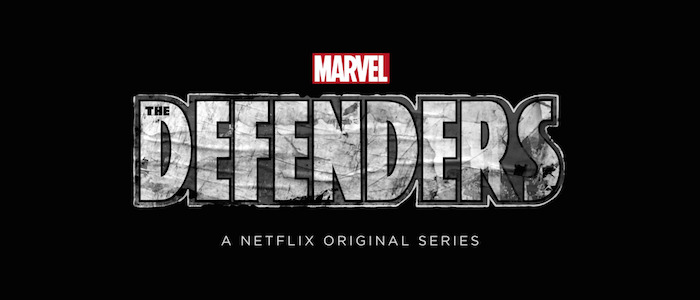 We've always known who the lead characters in The Defenders would be: Daredevil (Charlie Cox), Jessica Jones (Krysten Ritter), Luke Cage (Mike Colter), and Iron Fist (Finn Jones). It's basically the small-screen version of The Avengers, and that's been the plan all along. What's less clear is which other familiar faces might join them. But recently, Daredevil star Elden Henson let slip that his character Foggy would be reporting for duty. 
It's worth taking this The Defenders casting story with a grain of salt, since it traces back to a Tumblr user who claimed to have met Henson at the recent London Film & Comic Con. That said, it passes the smell test and we're inclined to believe it. Anyway, according to the source, Henson revealed he'd appear in The Defenders but admitted he didn't know how big a role he'd have.
Previously, Eka Darville, who plays Malcolm in Jessica Jones, told fans at the Supanova Pop Culture Expo in Melbourne that he would also be in The Defenders. Apparently, if you want to know which Marvel TV supporting characters will show up in the Defenders, you just need to keep a really close eye on the international convention circuit.
For its part, Netflix has remained tight-lipped about The Defenders casting, with Ted Sarandos saying only that "the whole cast is called on" for the team-up show. Asked whether that included Jon Bernthal's the Punisher, he simply replied, "Stay tuned."
If I were the betting type, I'd say we can probably expect at least a cameo from the Punisher in The Defenders. It'd be an opportune way to remind audiences of how much they loved him in Daredevil, and that they should really tune in when his own show finally launches around 2018 or so. I'd also be very surprised if Rosario Dawson's Claire Temple did not make an appearance, as she's basically the small-screen counterpart to Nick Fury — the glue that helps keep the entire universe together. But that's just speculation for now.
We're sure to get many more details on The Defenders as it's expected to begin shooting later this year. The series will hit Netflix sometime in 2017, coming after Iron Fist but before the already-announced next seasons of Daredevil and Jessica Jones.