Will HBO's 'The Night Of' Get A Second Season?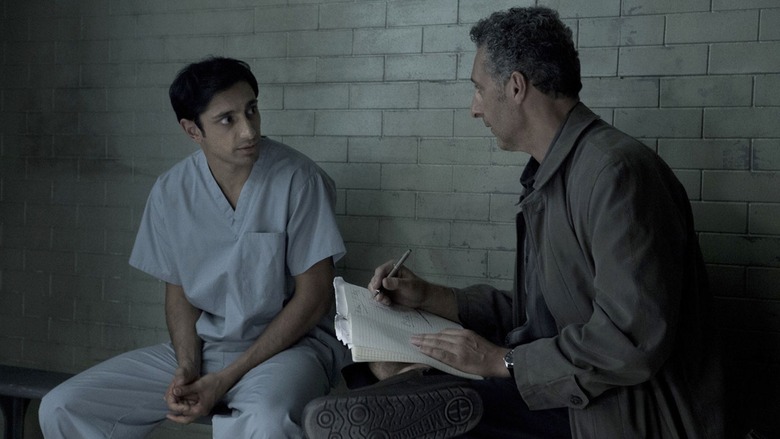 HBO's The Night Of was designed as a one-and-done miniseries, but as you know, any film or movie these days that is modestly successful is ripe for a sequel. Series executive producer Steven Zaillian says there have already been talks about doing a second season of the acclaimed series, which follows the story of a man who is charged with murder after finding a girl he just met the night before stabbed to death.
When asked about the prospect of a second season at the TCA's The Night Of panel, Zaillian told reporters the following about the prospects of The Night Of Season 2:
We're thinking about it and if we come up with something we all feel is worthy of doing, we'll do it. This was designed as a stand-alone piece. ... That being said, there are ways of certainly kind of taking what it feels like and what it's about and doing another season on another subject.
The Night Of is based on the first season of the BBC series Criminal Justice, which also ran for two seasons and focused on a different crime in its second iteration. So it would make sense that HBO could also follow the same route.
I wonder, however, if HBO would try to bring back some of the same actors and characters from the first season, like John Turturro as lawyer John Stone, Bill Camp as detective Dennis Box or Jeannie Berlin as district attorney Helen Weiss. It would be very unlikely that Riz Ahmed would return as Nasir "Naz" Khan, as his movie career is booming with films like Jason Bourne and Rogue One: A Star Wars Story – but also due to the fact that this season was envisioned as a standalone story, which means his character's story will likely have a very definitive ending. But I could see someone like Turturro being involved in the next case if the show were to return for a second season.
Other limited television series like Fargo and American Horror Story have done well despite the fact that each season is a completely standalone story with a new cast of characters. And it's much easier to get top-tier actors involved when they only have to commit to eight episodes.
This would also allow HBO to adapt the season series of Criminal Justice if they wanted to. That storyline followed Maxine Peake as Juliet Miller, a woman who is charged with stabbing her abusive husband. It seems far less mysterious than the set-up of the original series, but again, shows us the horrors of a person having to navigate the criminal justice system. I have included a trailer for the second series of the British TV series above for those curious.
The Night Of airs Sundays at 9:00pm on HBO.