'Stranger Things' Bits: Alternate Monster Designs, Fan Art, T-Shirts, Video Games, And More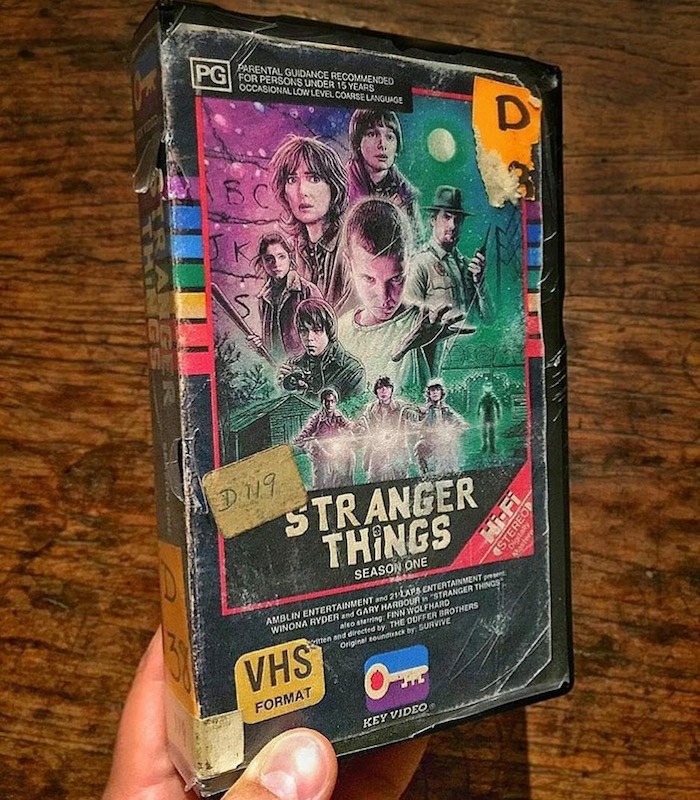 The love for Netflix's Stranger Things continues to flood the Internet. Most people have responded more than enthusiastically to the Duffer Brothers' entertaining throwback to the 1980s, which will return for a second season.
Until Eleven (Millie Bobby Brown), Mike Wheeler (Finn Wolfhard), Sherrif Jim Hopper (David Harbour), and Joyce Byers (Winona Ryder) come back to the small screen, we can expect plenty of more fan made t-shirts, posters, and more for the hit sci-fi series in the meantime.
Below, check out the Stranger Things point-and-click video game and its VHS cover in this edition of Stranger Things bits.
Someone who goes by the name of Steelberg makes VHS covers primarily for recent horror and sci-fi movies. On Instagram, Steelberg shared his latest cover for Stranger Things: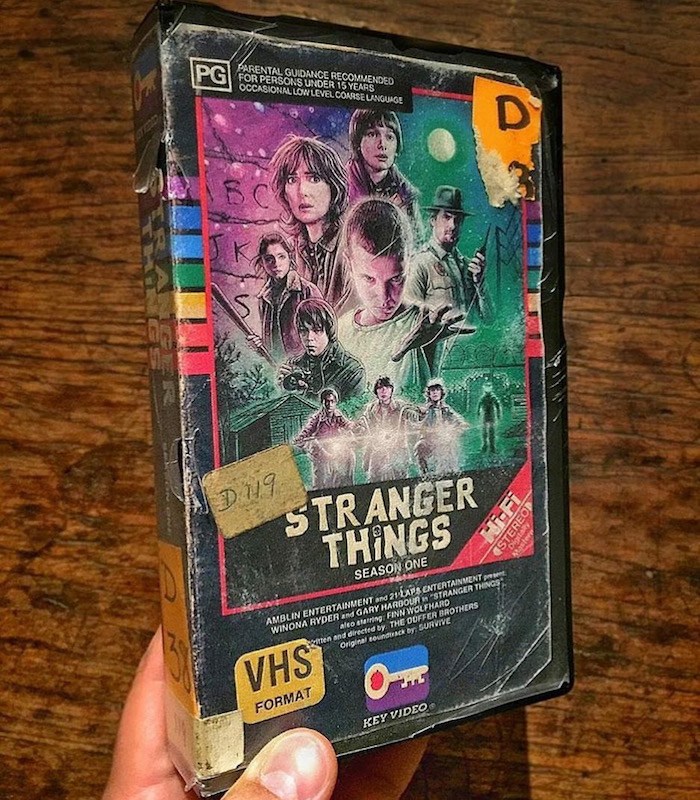 If you go to Steelberg's Instagram account, you'll also find a few nifty covers for The Shallows, Moon, Super 8, and Deadpool.
Poster Posse shared some Stranger Things posters over on their site. The first two below aren't available for purchase, but the final poster by Chris Garofalo is available for a limited time only.
By artist Mike Mahle: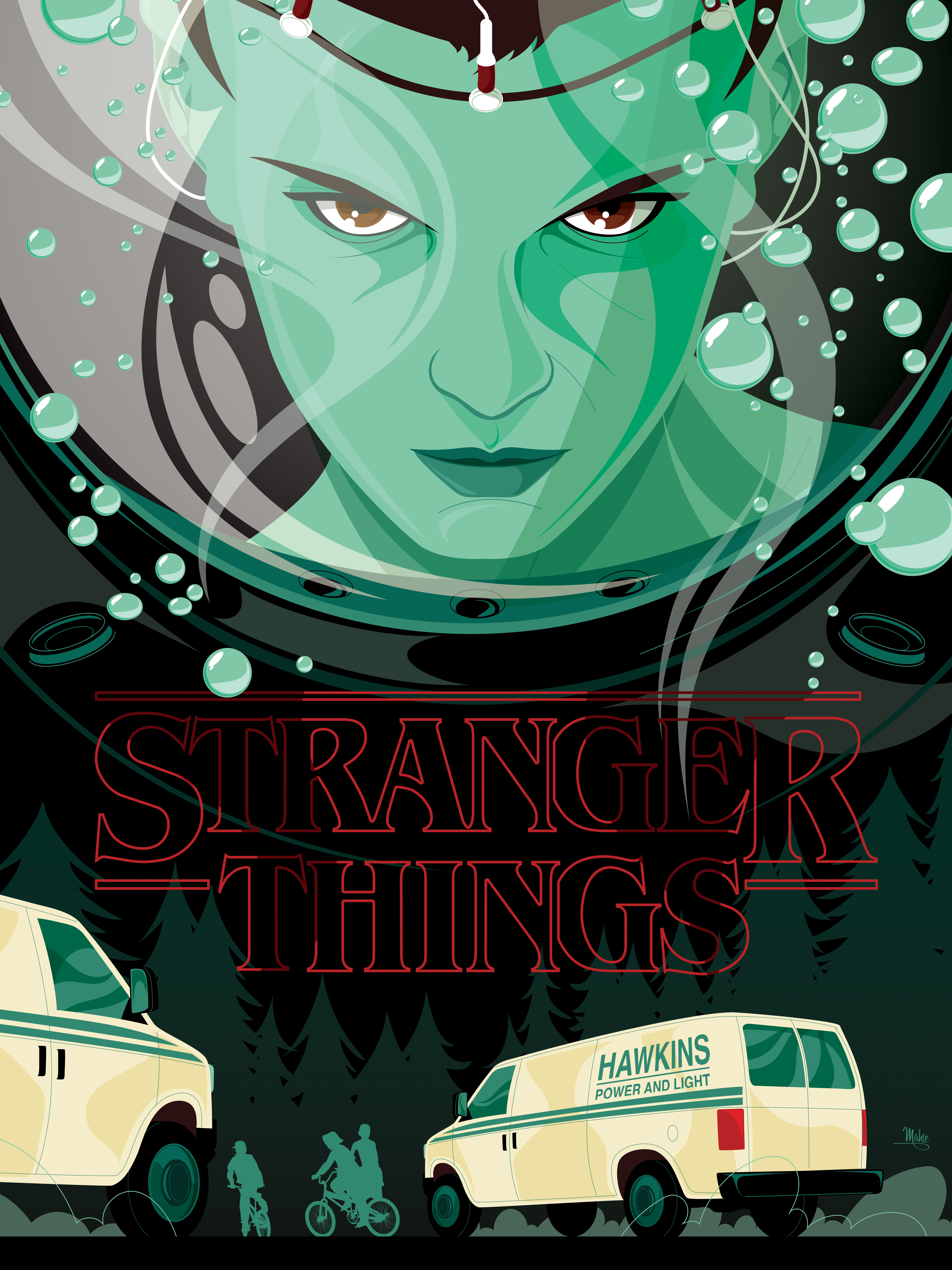 By artist Andy Fairhurst: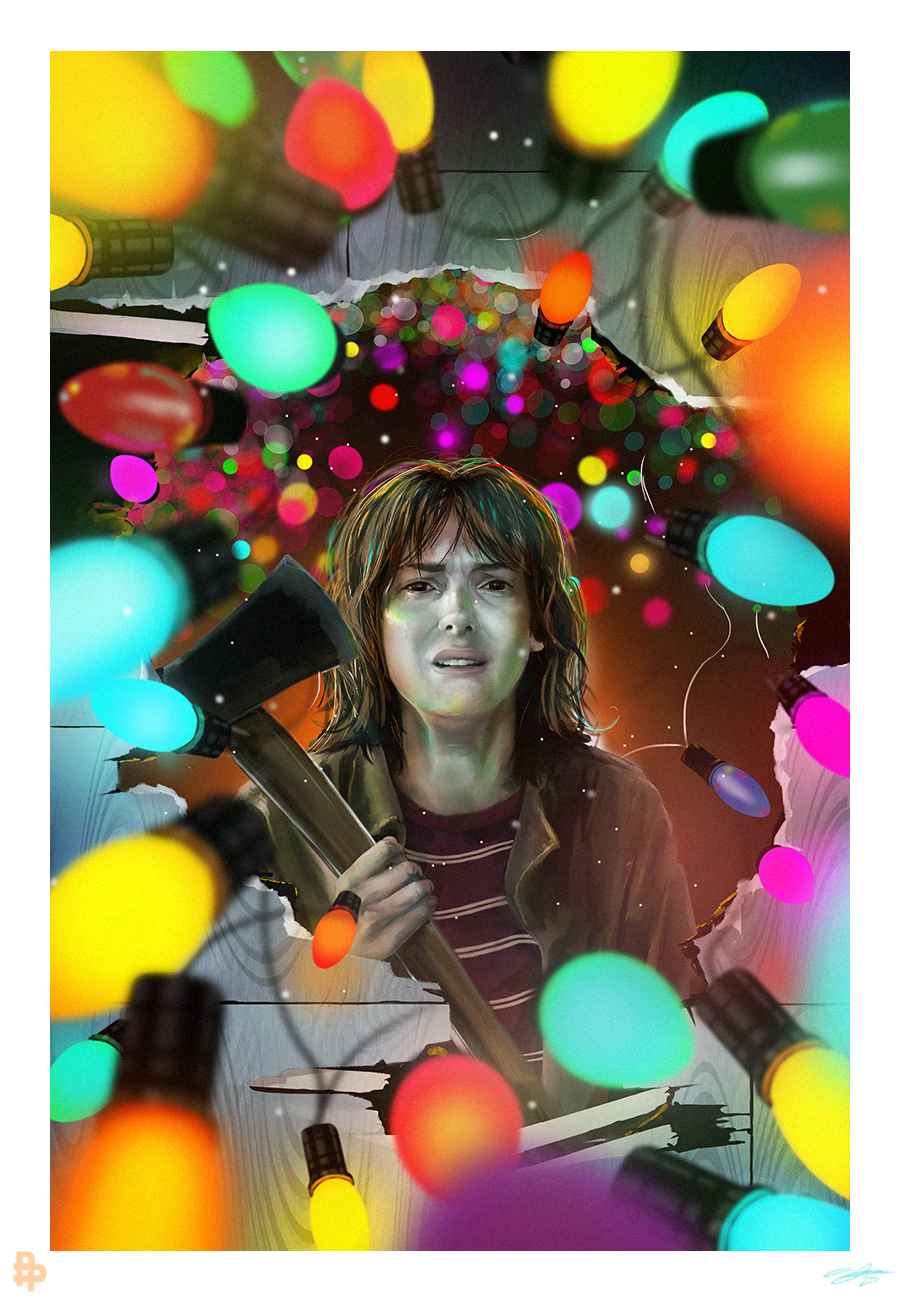 And, lastly, here's Garofalo's poster: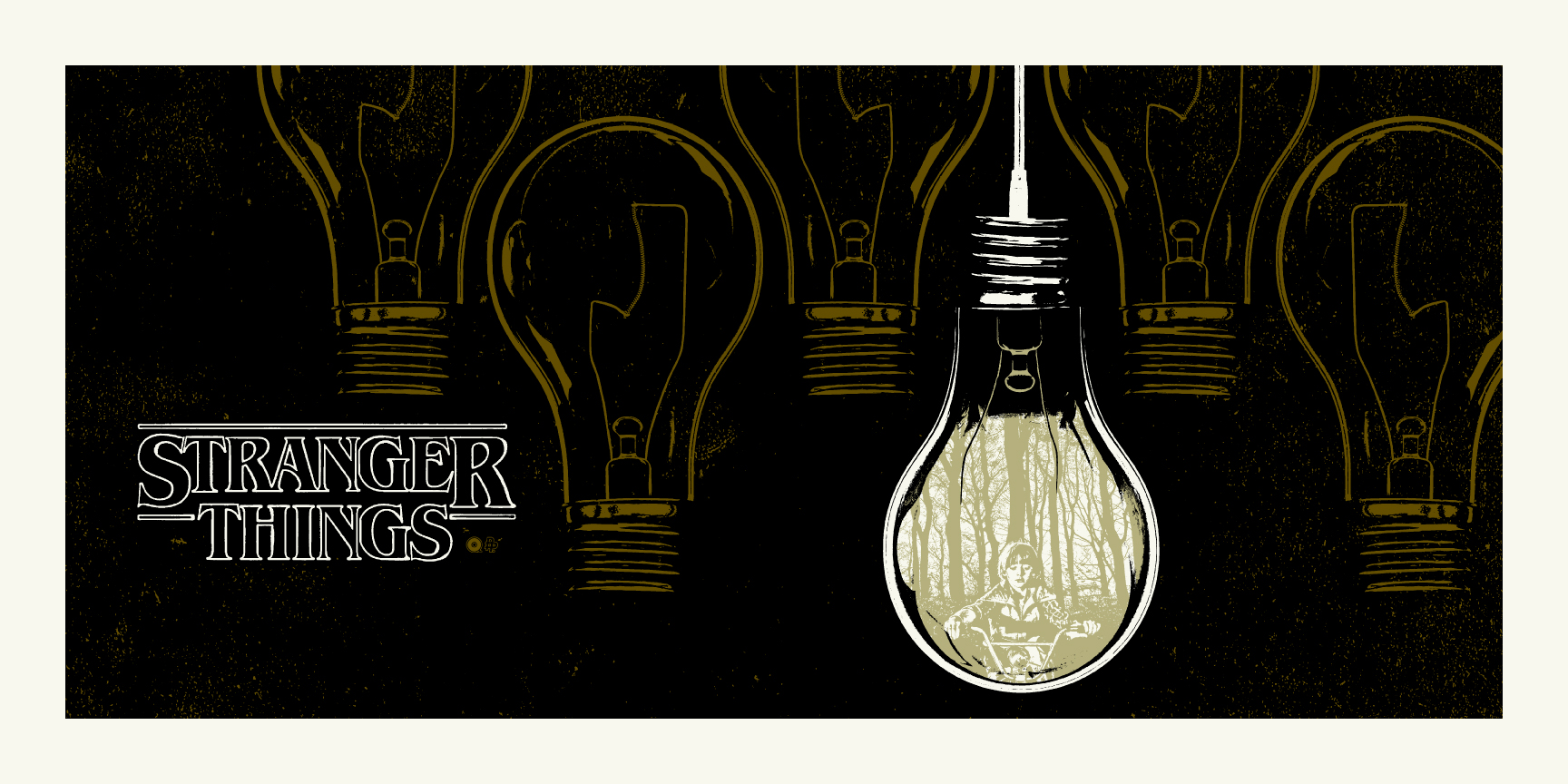 Another (monstrous) figure is hidden in this print and glows in the dark. You can check it out at Poster Posse, and you can also buy the 24x12 posters at the artist's official site until August 6th.
Stranger Things has a lot of love for the 1980s. Season one wears its influences loudly and proudly on its sleeve. More people were comparing Stranger Things to Stephen King and Steven Spielberg than they were to '80s sitcoms, but YouTube user Tim Bennett wanted to show folks what a '80s sitcom version of the show would look like (via Screen Crush):
If Stranger Things gets an 80s sitcom trailer, it's only natural that it also gets a makeover as a video game. Mashable first spotted this video Australian game developer Jacob Janerka posted on Twitter, which is of a point-and-click adventure game featuring Joyce Byers (Winona Ryder) and Sheriff Hopper (David Harbour):
So I made a @Stranger_Things adventure game mock up, so much fun @DavidKHarbour #pixelart #gamedev pic.twitter.com/u9AXII7H8T

— Jacob Janerka – The Dungeon Experience (@JacobJanerka) July 27, 2016
Clearly, Janerka wasn't the only person that imagined entering the upside down by playing a video game (Source: Twitter):
Are you a Stranger Things fan that's one day hoping to visit the real-life Hawkins High School? Well, you can't, because it doesn't exist, but if you want the school's t-shirt, you can purchase it at Cotton Bureau. They're $28 a pop.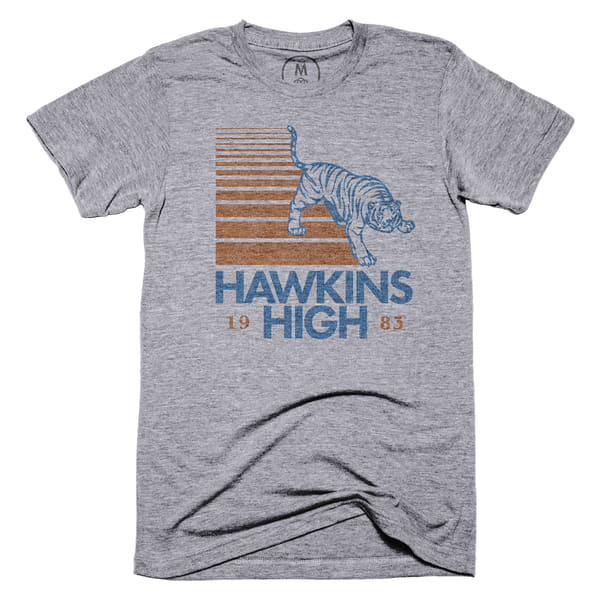 Concept artist Nuttavut Baiphowongse worked on the Netflix series, and he's starting to post some early monster designs and more on his Facebook page (via Geek Tyrant).
Last but not least, the Flippist presents the Stranger Things flipbook edition. They've done flipbooks for a few other films and shows in the past, but you may remember the one they did for Leonardo DiCaprio's Oscar win the best, although their Stranger Things flipbook isn't bad, either: