Who Are The Duffer Brothers? Learn More About The Creators Of 'Stranger Things'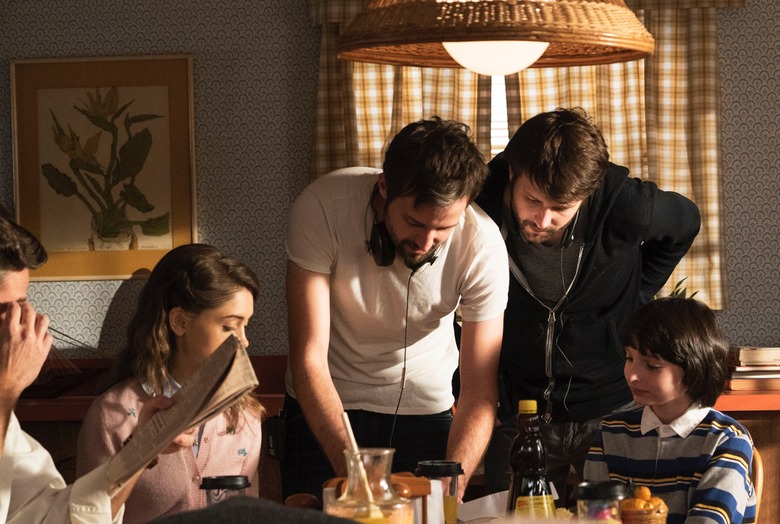 Who are the Duffer Brothers? That's probably a question many people are asking themselves after just having binge-watched their Netflix series Stranger Things. They created the show and directed six out of the eight episodes, yet not many people had ever heard of them before they Netflix'd and chilled. And now that all everyone can seem to talk about Stranger Things, I thought it might be worth taking a look at the guys who made this critically acclaimed series.
Did you know they directed a feature film starring Alexander Skarsgård that you've probably never heard of? We have the trailer. Also, I've included some of their early short films so you can see how they've evolved as storytellers.
North Carolina-born twin brothers Matt and Ross Duffer began making films in the third grade using a Hi8 video camera that was a gift from their parents. One of their first projects as kids was a feature-length film which has never been publicly seen (I can relate). While at Chapman University, the duo wrote and directed a bunch of short films. One of the most notable was a short called We All Fall Down, which told the story of an affluent family who flees the plague in 1666. The finished film won Best Short at the 2005 Deep Ellum Film Festival in Dallas.  Unfortunately, it is not online.
The Duffer Brother's next big short film Eater, based on the Peter Crowther story of the same name, is available online. Here is more information on the short from the official bio of the directing duo:
In 2007, Matt and Ross were named Marion Knott Scholars, a privilege which allowed them to meet weekly with acclaimed producer Mace Neufeld (The Hunt for the Red October). Under his guidance, they developed and completed their senior thesis project, Eater. Eater was one of five films chosen to represent Chapman at the annual First Cut screening at the DGA, and has since screened at festivals including Screamfest, Santa Fe Film Festival, Fantasy Filmfest, and Bilbao International Festival of Documentary and Short Film.
As io9 points out, Eater shares quite a few commonalities with Stranger Things: "cops, children in jeopardy, excellent transitions, and of course, supernatural elements."
After graduating from Chapman University in 2007, the Duffer brothers struggled for a few years as screenwriters in Hollywood. They produced a few short films during this time and continued to write.
In 2009 they wrote a supernatural horror war short called Road to Moloch (embedded above), directed by Robert Glickert, about a mission to locate three missing soldiers that finds a team of reconnaissance marines making "a horrifying discovery bringing them face-to-face with an ancient evil."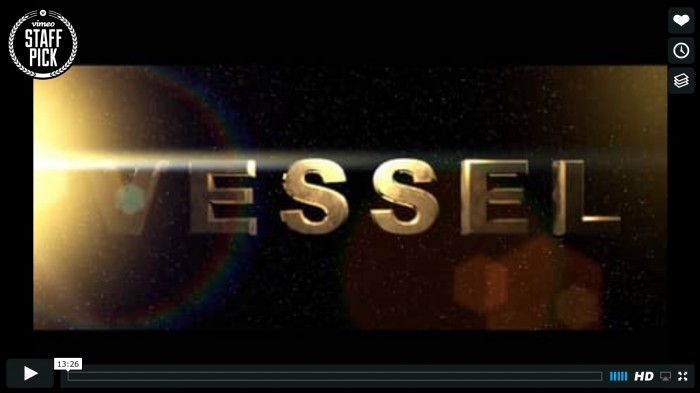 They also wrote a sci-fi horror short called Vessel, directed by Clark Baker, about passengers on an airplane who "are thrown into a fight for their lives" after encountering "an otherworldly force." You can watch the private video by clicking on the image above. We wrote about the short when it was released, and shortly afterward Paramount Pictures acquired the rights to make the short into a feature film, setting Stephen Susco (The Grudge, Red, Texas Chainsaw 3D) to write the adaptation with Baker directing.
In 2011, one of their spec screenplays sparked a bidding war between multiple movie studios with Warner Bros. winning. It was for a post-apocalyptic horror film, Hidden, which they directed the following year with Alexander Skarsgård and Andrea Riseborough starring. The movie was released on video three whole years after filming had concluded. What happened to this film? Why was it dumped on video rather than getting a theatrical release?
Here is the official plot synopsis for those of you wondering what it's about:
301 days have passed since Ray (Alexander Skarsgård –True Blood), Claire (Andrea Riseborough – Birdman, Oblivion), and their daughter, Zoe (Emily Alyn Lind –The Haunting in Connecticut 2: Ghosts of Georgia, Revenge) found refuge underground. With nothing to distract them from their own fear, they hold onto hope for a normal family life above the surface someday. What looms above the cement prison they call home? The one thing they know for certain is that there is something terrifying and strange that threatens their fragile existence, and it is coming for them.
With only two reviews on Rotten Tomatoes, it's hard to gauge if the movie is any good. IMDb users have given the movie a 6.4 out of 10, which isn't a great sign.  Bloody Disgusting wrote that Hidden "plays with a bunch of themes ahead of the curve while still subverting the norm in the process." I'm really curious to see this film now.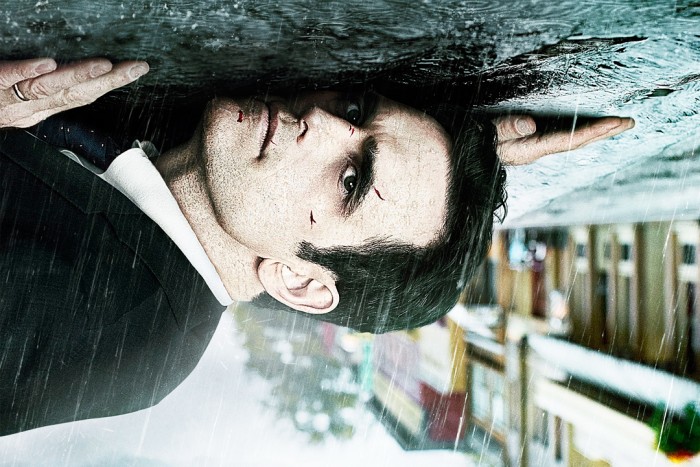 Before Hidden was released, director M. Night Shyamalan read the screenplay and hired the brothers to be writers and producers on his Fox television series adaptation of Wayward Pines. Judging from the trailer alone, you can easily see why Shyamalan wanted the Duffer Brothers for season one of Wayward Pines.
The Duffer Brothers' experience writing and producing Wayward Pines led to the pitch for a new series titled Montauk. The science fiction mystery show was to be named after the place it was to be set — "Long Island's most eastern point, known for its wineries and beach homes." The story would chronicle the search for a young boy who goes missing under mysterious circumstances. Have you figured it out? Dan Cohen eventually brought it to Shawn Levy's production company 21 Laps, where it was refined into Stranger Things (which is no longer based in Montauk) and produced for Netflix.