'Taken' TV Series Won't Require Viewers To Have Seen The 'Taken' Movies [TCA 2016]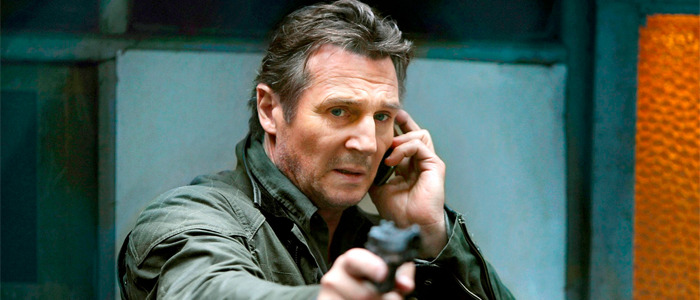 NBC is presenting to the Television Critics Association today. The network's upcoming offerings include Taken, based on the movies starring Liam Neeson. We asked NBC Entertainment Chairman Robert Greenblatt and President Jennifer Salke if they learned any lessons from failed movie adaptations like Rush Hour and Minority Report. Greenblatt said it's all about the execution, and NBC's Taken finds itself in interesting territory as it's not quite a reboot, but not quite a prequel.
"What I think we try to do if we go into territory that's familiar, or an old show that we're bringing back, is to not do it in a straightforward way," Greenblatt said. "Taken is, as you probably know, not a reboot really. It's the same character but he's 30 years younger and you're seeing the origin of where that Liam Neeson character started from, but it's in the present day. So it's sort of Taken but it really isn't literally a 60-year-old action hero show. But we love that character and we love the imagining of where he came from and how he got to be who he is." 
As such, Taken found success in testing even with audiences who did not know the films. "Yes, it's associated with the film but not literally," Greenblatt said. "The good news we found is a lot of people didn't associate it, didn't know what Taken was. It isn't probably as big a title as Lethal Weapon, but they still love the show. We weren't depending on association with the movie."
This season, Fox is premiering Lethal Weapon which retells the story of Riggs and Murtaugh in present day. Fox also has The Exorcist which features new characters dealing with demonic possession. Salke added that she hears pitches on existing franchises all the time.
"It's always hard to tackle those remakes," Salke said. "People want to do things based on our library and we see our competitors do it. It has to be great. If you disappoint those people, it's a flat out cruel rejection right out of the gate. I vote for more surprising, a different angle, don't just try to remake something. In a world where it's hard to get awareness of a show out there, it really does help. Look at Prison Break. Find a title people already know. Awareness out of the gate helps. Less is more. They have to be really special. It's a finely tuned proposition."
TV franchises are now ripe for returns too, like Prison Break, The X-Files, and 24 at Fox. NBC even tried Heroes Reborn last season. Salke said to expect a few more TV reboots on NBC based on properties of the parent company Universal.
"Heroes didn't perform the way I hoped or we hoped, but we will continue to do things like this," Salke said. "We have a few projects coming up you can stay tuned for that are big Universal franchise pieces. You can stay tuned for us doing two or three big tries in that area. Again, it'll come down to casting, execution, vision, magic."
On the movie-related front, NBC is also planning a live broadcast of the Aaron Sorkin play A Few Good Men, which became a hit movie with Tom Cruise and Jack Nicholson. "We're in the casting process and I'm trying to find two good men to star," Greenblatt said. "I'm optimistic that these things are tricky. I think we'll know something in a week or so. We're trying to figure out, unlike most things where you can film it, hold it wherever you want, [this is live]. If we get a certain actor, it may be better in March or may be better in April. We're on track and excited about it."
Taken is set to premiere midseason in 2017.