'Agents Of S.H.I.E.L.D.' Casts Jason O'Mara As The New Director Of S.H.I.E.L.D.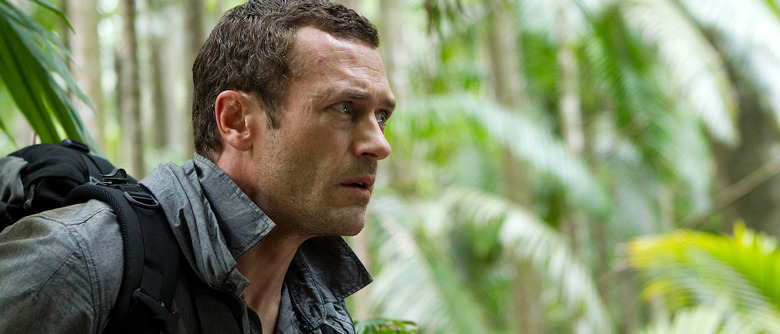 Agents of S.H.I.E.L.D. has a new leader, and it's Batman. Or at least a guy who sounds a lot like him. Marvel announced today that Jason O'Mara — who, among other things, is known for voicing the Dark Knight in Warner Bros.' animated DC projects – has been cast as the new director of S.H.I.E.L.D. in the fourth season of the ABC drama. His name has yet to be revealed, but the official description of his character has us wondering if he might be somehow linked to another Marvel Studios TV series.
The third season of Agents of S.H.I.E.L.D. ended with Coulson (Clark Gregg) revealing that S.H.I.E.L.D. had a new director. Now we know what he'll look like, but who exactly he is remains unclear. Marvel describes O'Mara's role as "a character whose Marvel roots go back to the 1940s." The wording is a little ambiguous — was the character created in the 1940s in our real world, or does his history go back to the 1940s in the Marvel Cinematic Universe. If the latter, could he be connected somehow to ABC's now-cancelled program Agent Carter?
Marvel isn't saying, but they are more than happy to let fans know how thrilled they are about the new casting. Here is Marvel TV's Jeph Loeb chiming in with the usual PR hype:
Bringing Jason into the mix as the New Director of S.H.I.E.L.D. forces everyone, particularly Coulson, to reevaluate their role in the Agency. Jason has both the physical presence and acting dynamics that will connect with and challenge even the most loyal agent.
And O'Mara got on Twitter to share his excitement.
Beyond excited to be joining the @AgentsofSHIELD team as the new director of S.H.I.E.L.D. Can't say anything else or I'll get into trouble 😀

— Jason O'Mara (@jason_omara) August 1, 2016
The news follows last month's big Comic-Con reveal that Gabriel Luna would be joining Agents of S.H.I.E.L.D. as Robbie Reyes a.k.a. Ghost Rider.
O'Mara's small-screen resume includes the short-lived Complications, the short-lived Vegas, the short-lived Terra Nova, and the short-lived Life on Mars. (I don't think anyone blames him for those cancellations, but man, the guy has had some bad luck.) He has been voicing Batman since 2014's Justice League: War, and you may have heard him recently in Batman: Bad Blood and Justice League vs. Teen Titans. He'll reprise that role again for Justice League Dark. He will next be seen in the war movie Jadotville, with Jamie Dornan and Mark Strong.
Agents of S.H.I.E.L.D. season 4 premieres Tuesday, September 20 at 10 PM on ABC.